Course brief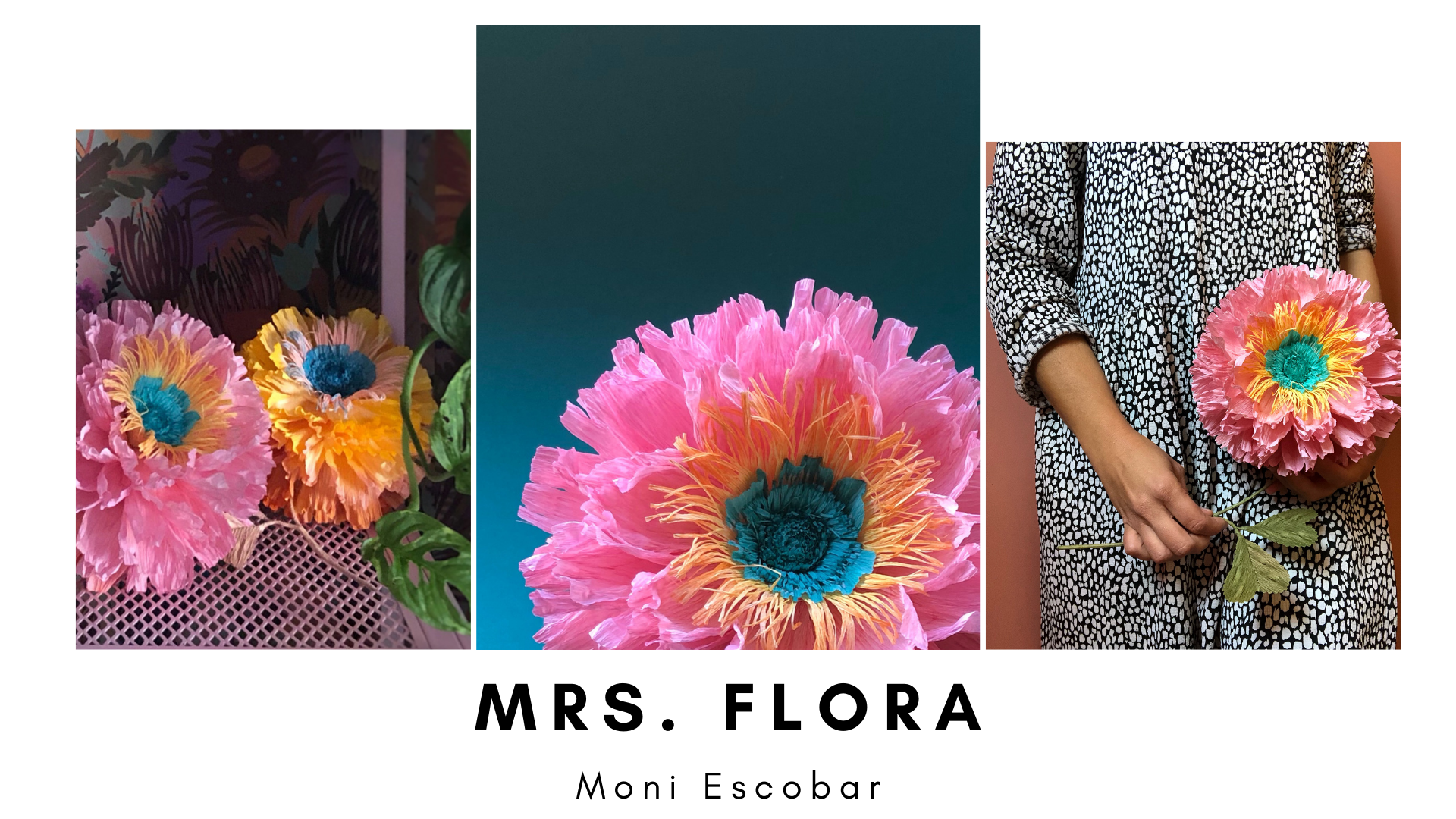 In this course you will learn how to create this completely original, delicate-looking yet beautifully sturdy, floral sculpture. It celebrates the colour and texture inspired by my tropical roots and magical flora of Colombia.
The sheer size of the flower, colours and texture patterns play with the concept of surrealism. I love the symmetry of nature, not its rules. A very colourful centre grows outwards, surrounded by different shapes and textures, creating a perfectly round shape, attached to a stem with unique heart shaped leaves.
The name of this beautiful, bold, and comforting sculptural paper flower is Mrs. Flora - a sweet reminder of my home country, and a perfect way to share Colombia's sweetness with my new home in the UK.
con amor, Moni

Moni Escobar Artist Statement
The art of making paper flowers encompasses a sense of belonging and a connection to my family and my tropical self as well as the creative outlet I need to nourish my soul every day. I hugely enjoy playing the game of mixing and matching elements of nature with different colours and sizes to create new flowers and express myself in the most colourful way I can. #fromthegardeninmyhead is the perfect hashtag for my work on social media.
Complete and Continue