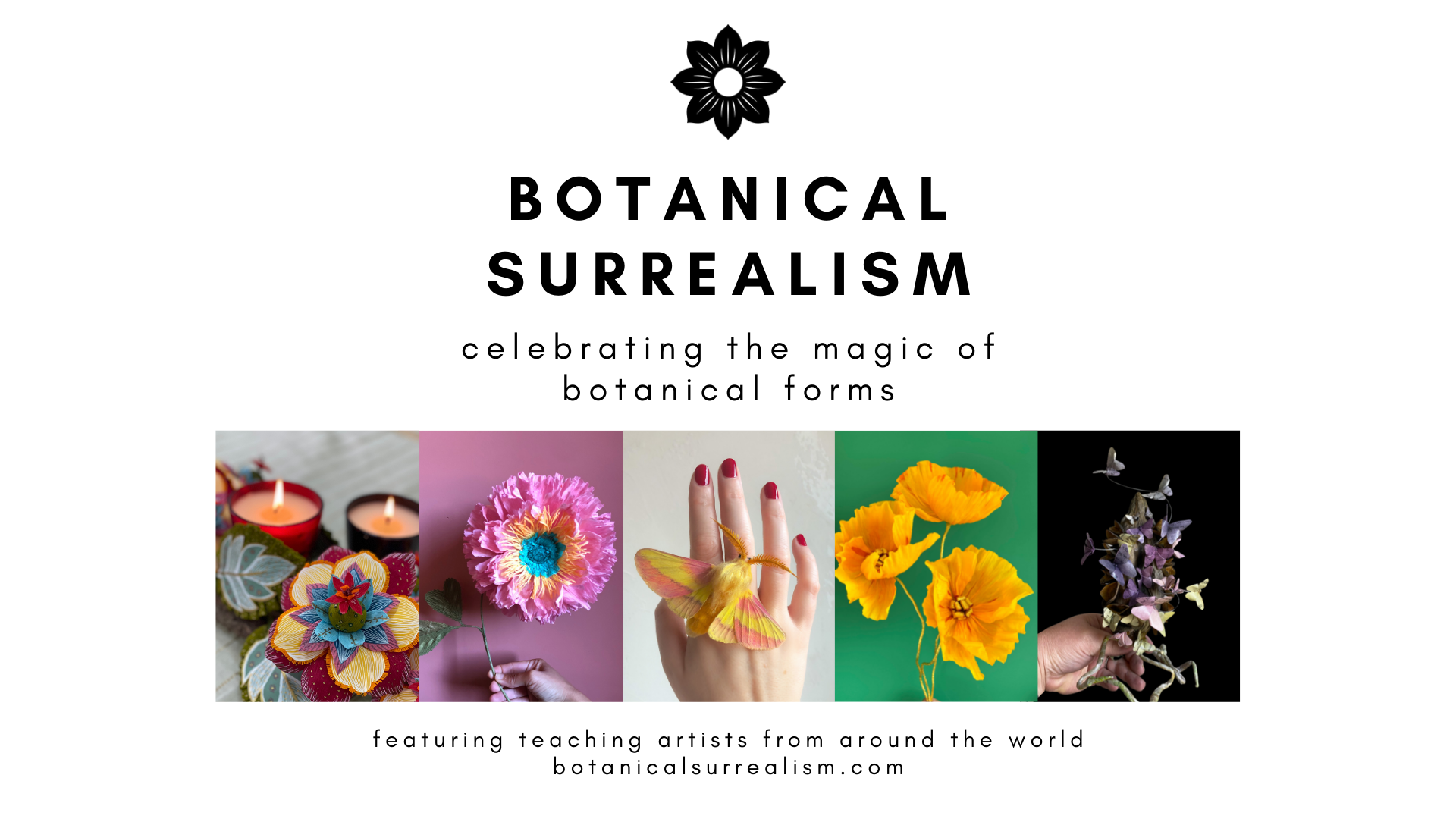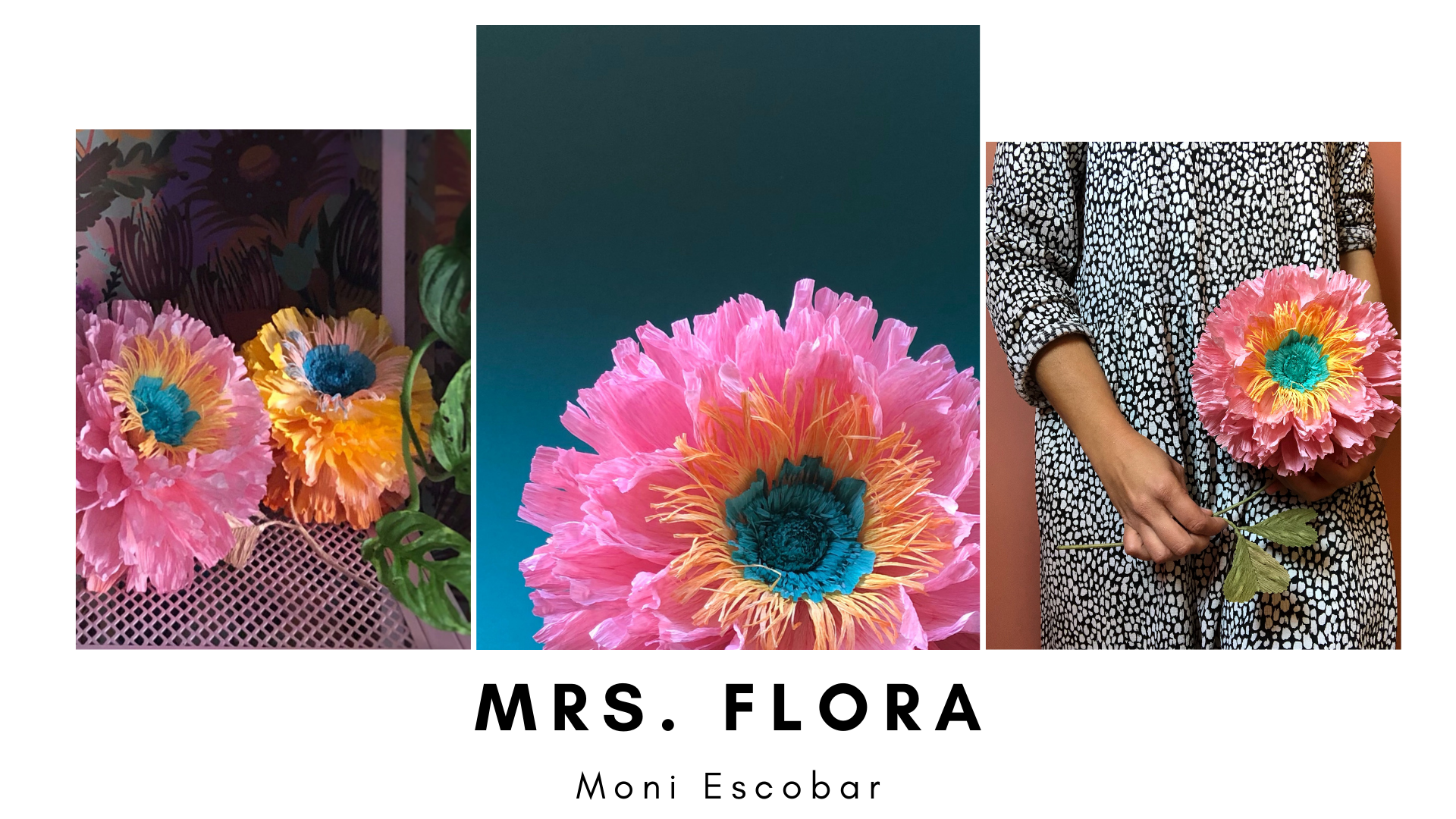 ---
This course will be published for Flower and Jane on January 1, 2022. In this course you will learn to make a botanically surreal paper flower which Moni has named MRS. FLORA.
It is a stand-alone, anytime course meaning it lives on your digital bookshelf whenever you log in to flowerandjane.com.
A supply list accompanies superb video instruction, ensuring you have all the tools you need to acquire new skills, expand your artistic repertoire and create paper flowers of the highest quality.
Your instructor for this course is Moni Escobar, a Botanical Surrealism Featured Artist for 2022.
---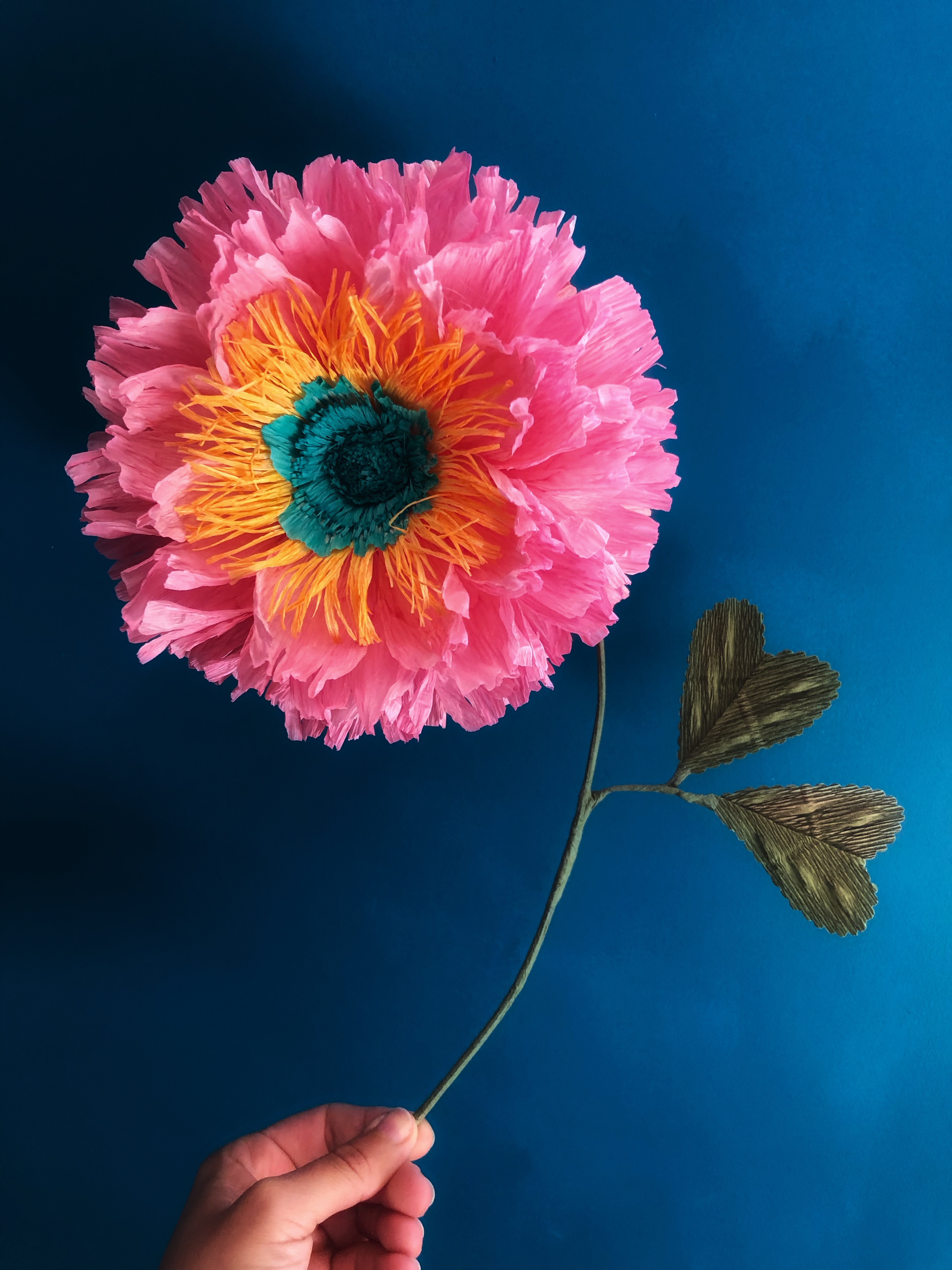 This unique paper flower with leaves is the course outcome. Image by Moni Escobar.
Your Instructor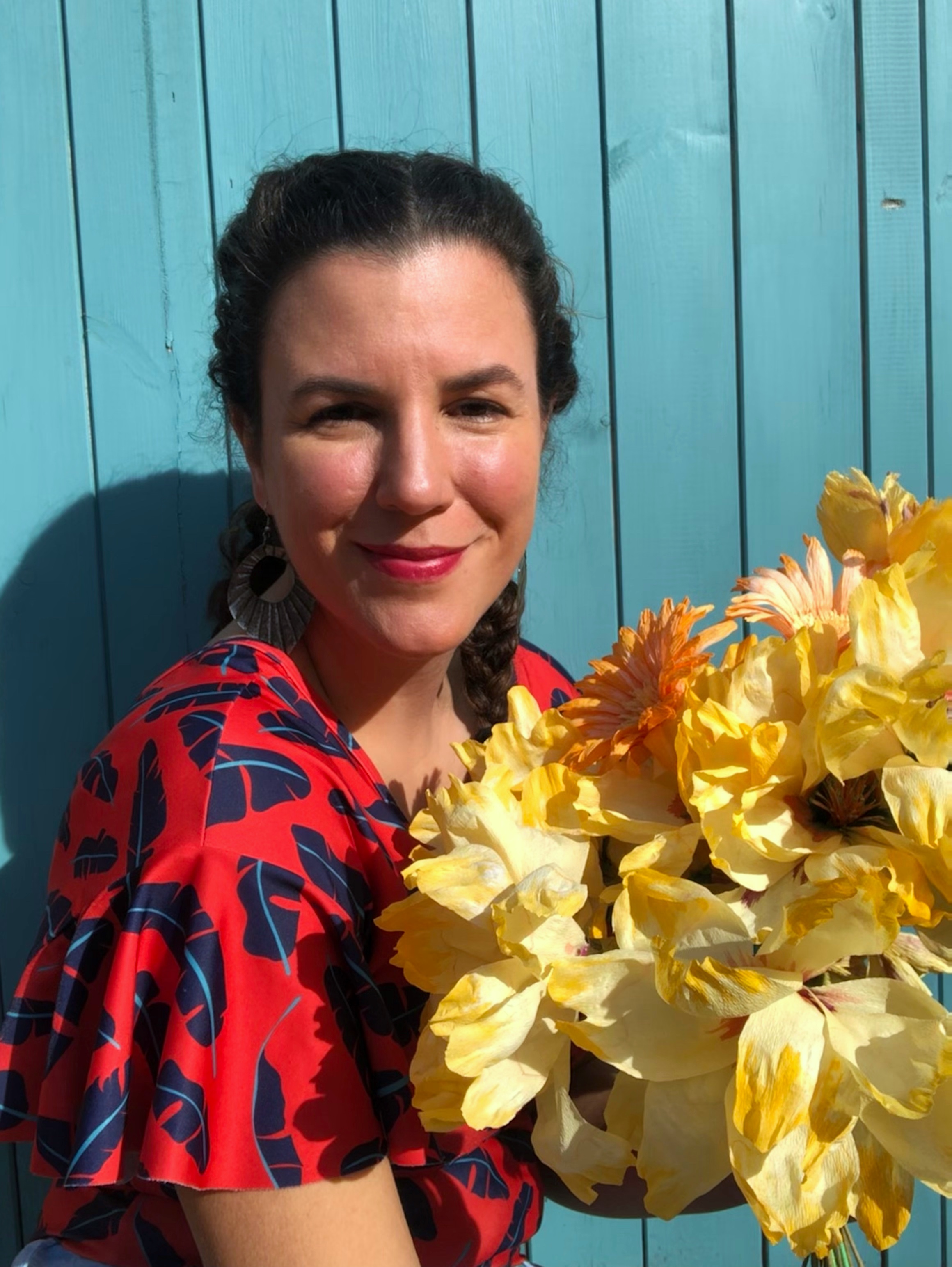 Moni Escobar grew up in Medellin, Colombia; surrounded by abundant biodiversity and a nurturing artistic family. At the age of 13, her grandmother taught her how to make her first paper rose. It wasn't until many years later, in 2014 when she found herself a new mother, living in the UK that she felt the need to rediscover her creative spirit and began to further explore the craft of paper flowers. Soon enough, Moni found that she really enjoyed the playfulness of following the rules of nature's symmetry while at the same time rebelling to combine different petals, unusual colour patterns and unrealistic scales. This is how her work came to be described as botanical surrealism.
Moni really enjoys creating installations for windows and art displays, she also makes bespoke flowers for home interiors and weddings as well as teaching workshops. "Paper flowers are small treasures that will give you joy for years and years" Moni is really passionate about her work, and she hopes to fill the world with joy and bright colours, one flower at a time.