Course Brief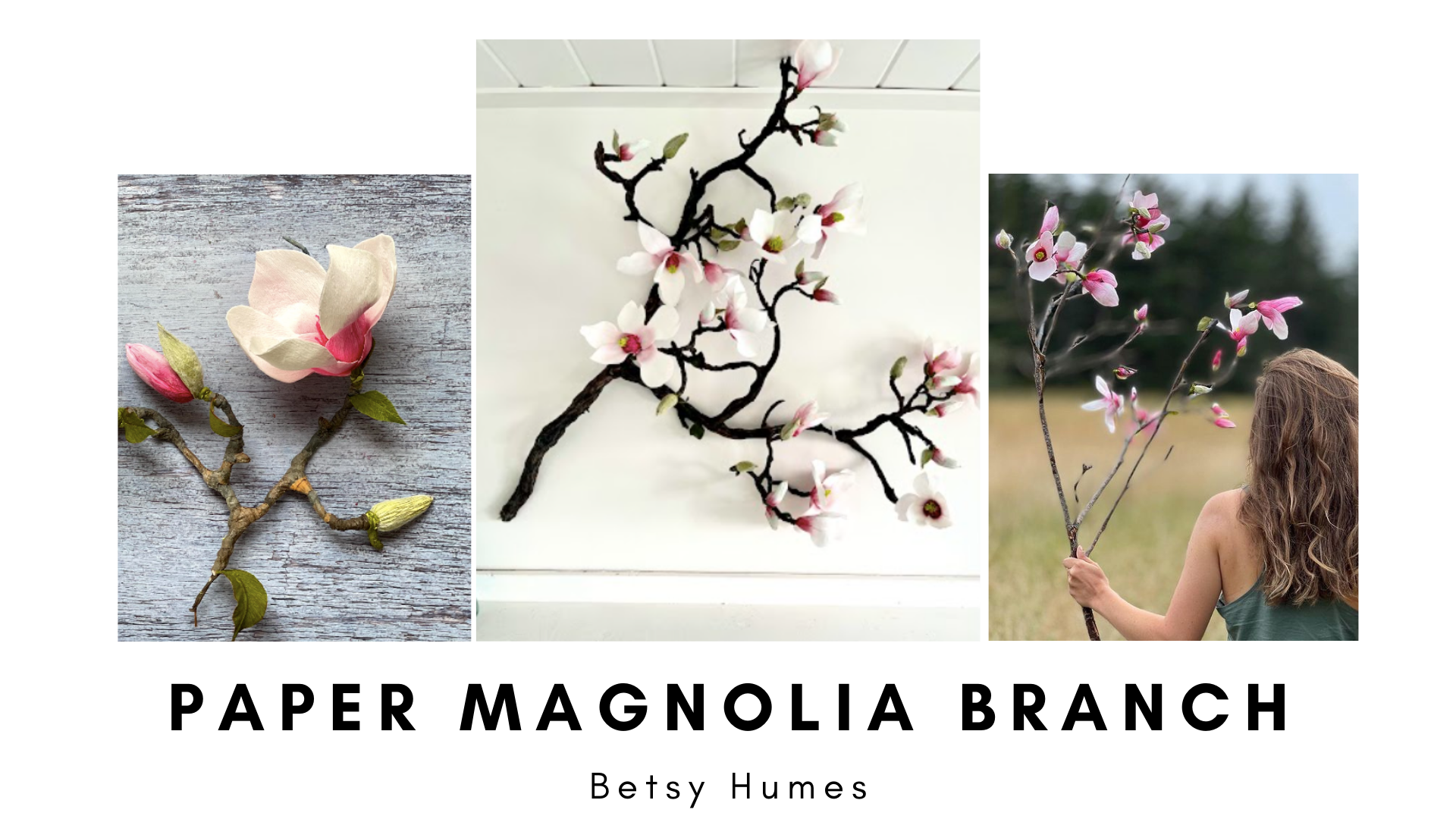 In this course you will learn to make a full scale magnolia branch sculpture with flowers, buds, stem, and foliage. In addition Betsy will demonstrate a large-scale fusion of paper magnolia blooms with a foraged, natural branch.
Betsy Humes Artist Statement
Paper flowers brought joy into my life during a long convalescence. I was unable to do much more than sit quietly, and after listening to every podcast imaginable, I turned to my bookshelf and began leafing through a book on paper flowers by Livia Cetti for the first time. This book appeared years earlier, at a time in my life when I didn't have time for it. Caring for my parents took precedence. So it was during this personal illness that I ordered paper and glue and began cutting, coloring and shaping petals, magically transforming them into something beautiful and life-like.
I discovered that by capturing the key features of each flower, such as color, shape, texture and movement, the finished product, while not a replica of nature, could elicit the same reaction in the viewer: wonder.
Learning about the history of each flower is a fascinating aspect of each project and it helps me to understand why a flower appears the way it does and what purpose this might serve to aid in its survival.
My flowers are an expression of appreciation and respect for the natural world, whose beauty, diversity, persistence and adaptability leave me humbled.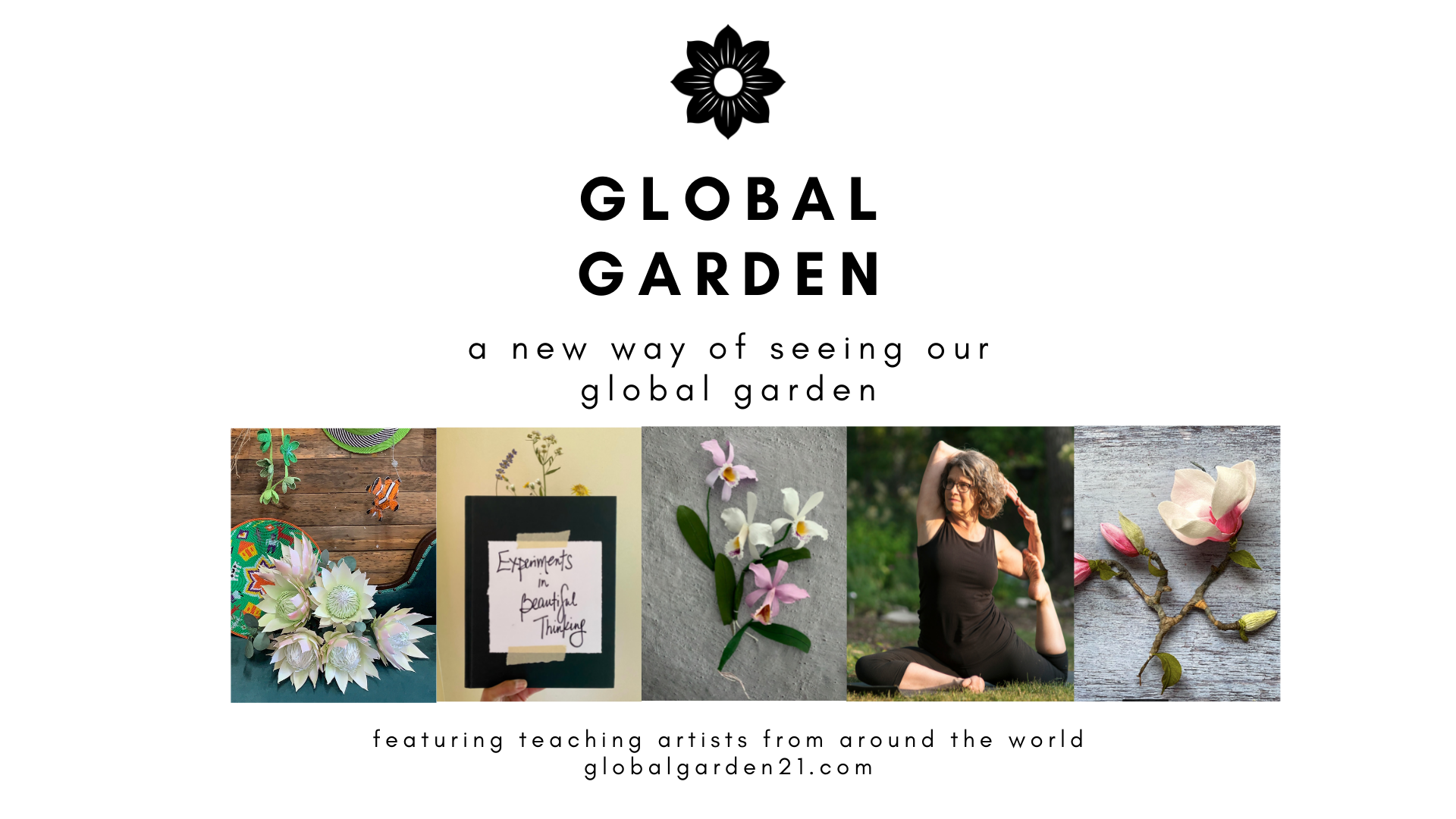 Complete and Continue