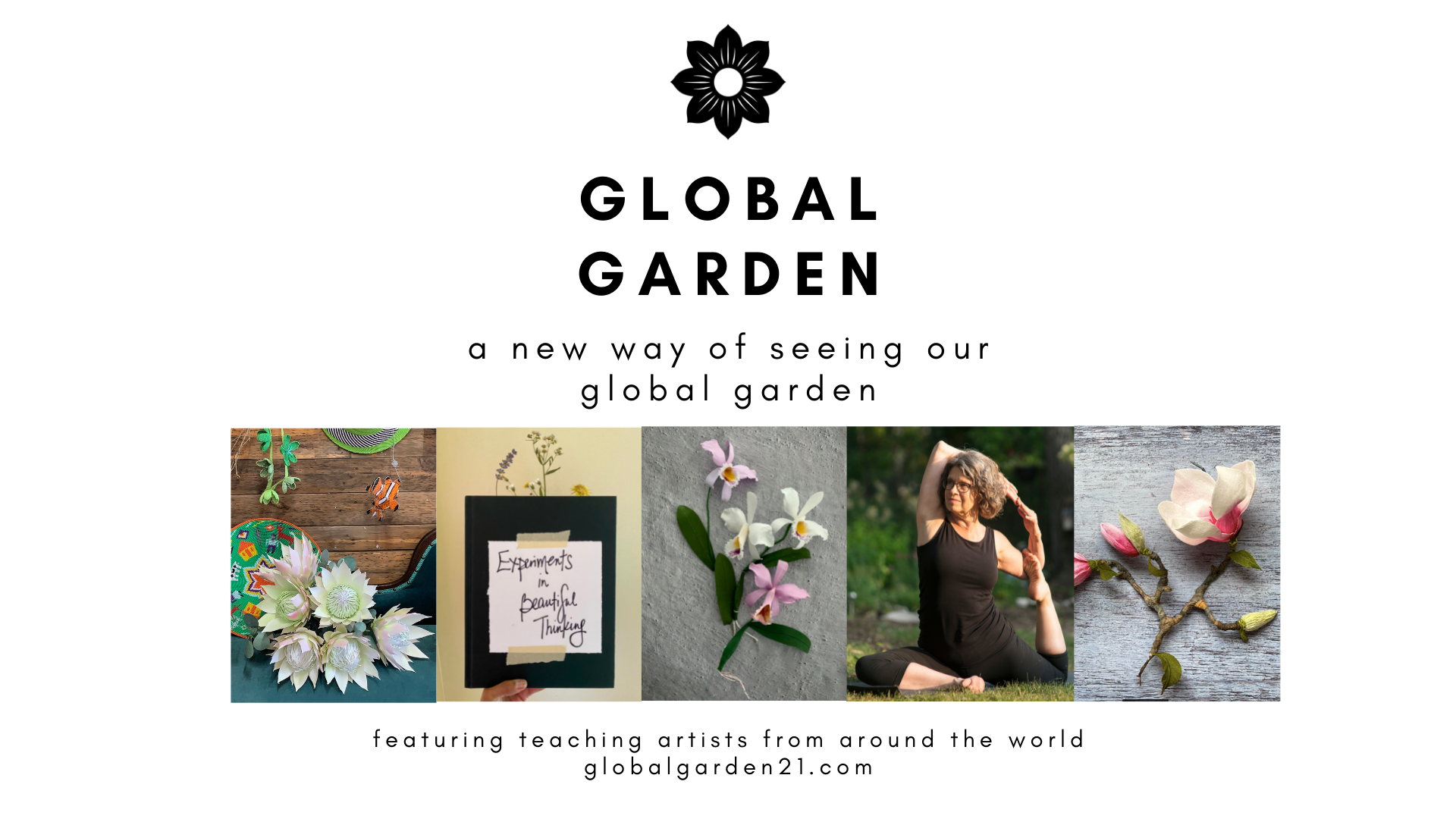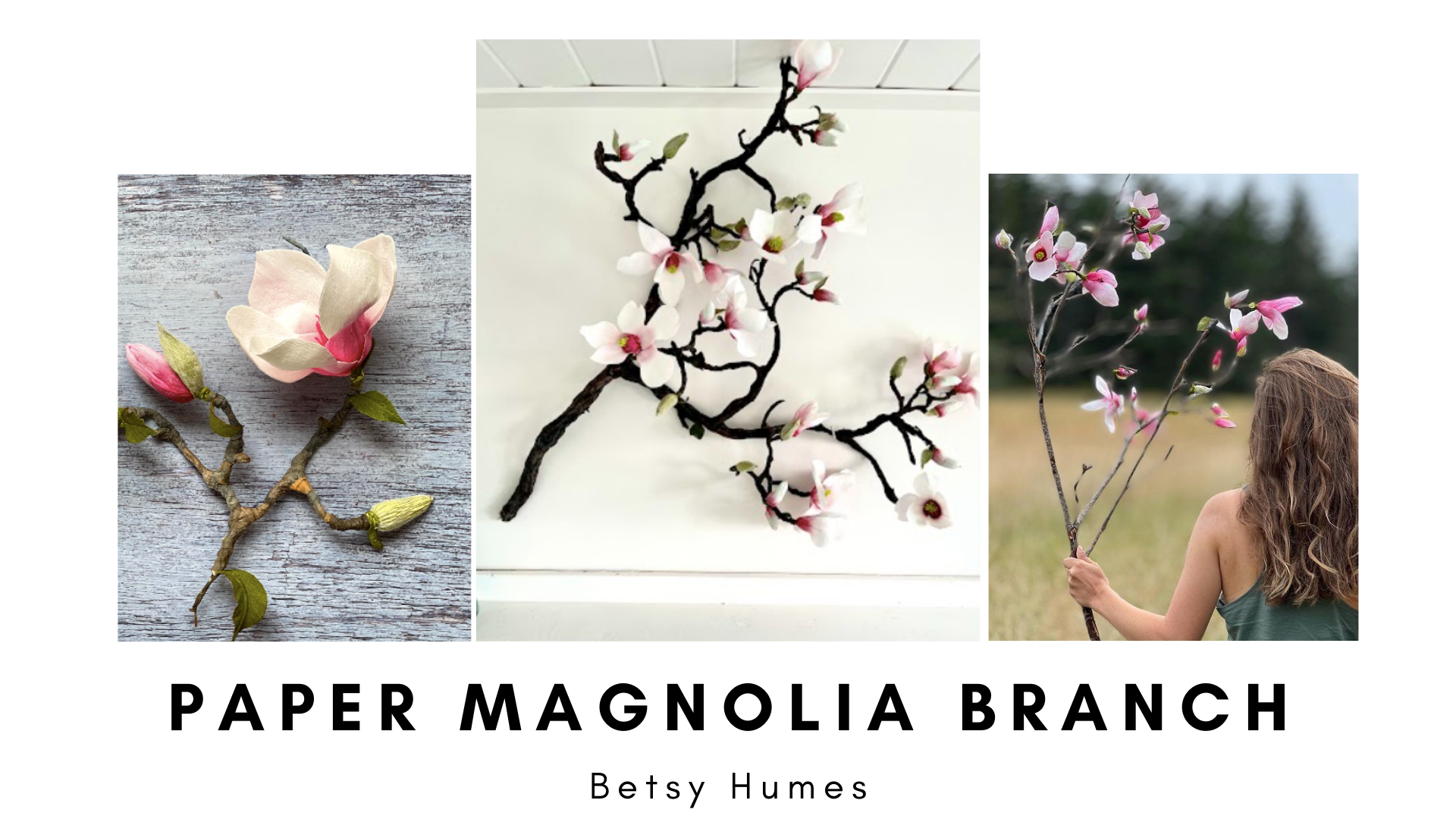 In this online video-based course you will learn to create one (1) sculpted magnolia branch with multiple branchlets containing flowers, buds, stem, and foliage. In addition Betsy will demonstrate a large-scale fusion of paper magnolia blooms with a foraged, natural branch.
A supply list accompanies superb video instruction, ensuring you have all the tools you need to acquire new skills, expand your artistic repertoire and create paper flowers of the highest quality.
Your instructor for this course is Betsy Humes, a Global Garden Teaching Artist for 2021.
Your Instructor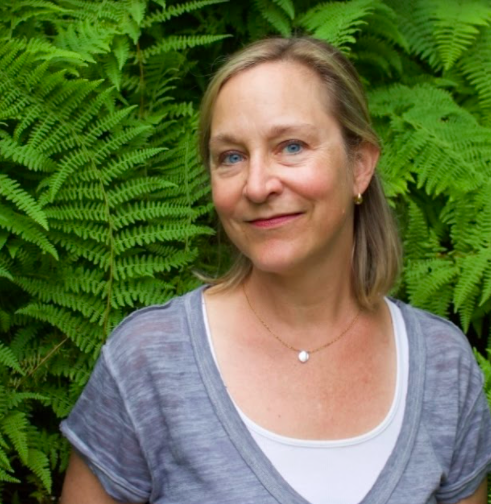 A native of New York City, Betsy spends her summers on a small island in Maine.
She grew up in a community that prized creativity. At school, the arts-based curriculum nurtured exploration in music, theater, art and writing and at home she and her siblings moved from one creative project to the next.
As an adult, Betsy began her career in finance and then worked in the garment industry. After sending three kids off into the world, she is now fully embracing her creative roots.