Course brief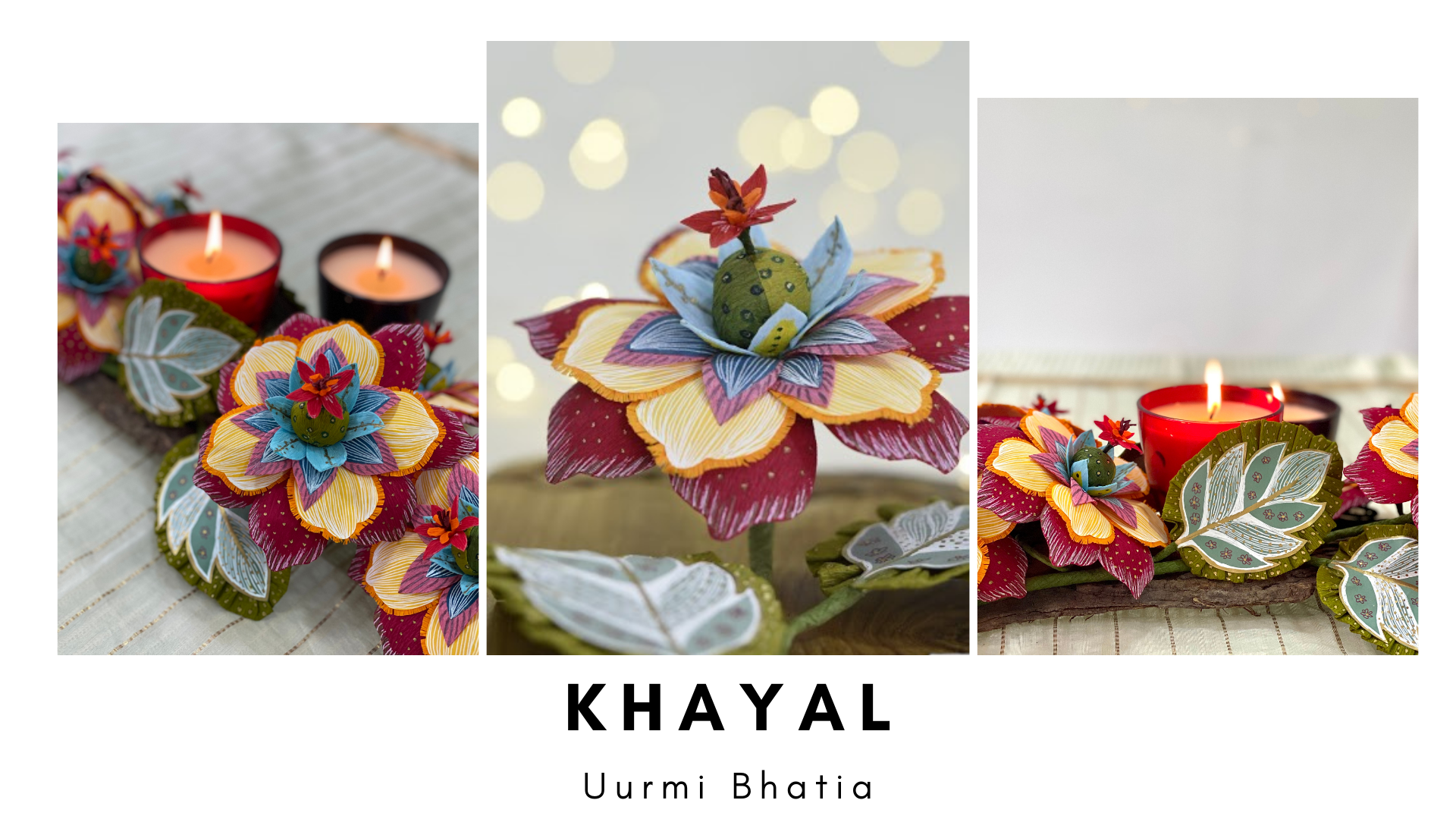 In this course you will learn an elaborate and intricate floral form inspired by the art of Indian textiles, especially the patterns of Kalamkari - an Indian art using a variety of materials - double-sided crepe paper, printer paper or cardstock paper in different colours, acrylic medium, metallic markers, and cotton.
This course is inspired by Surrealism and the narration of it through Indian art forms.
Kalamkari is the ancient art technique of using natural dyes for mordant painting and resist dyeing on cotton fabrics. It is called Kalamkari because it uses a kalam, a bamboo pen to paint.
Even though the motifs are nature-inspired, the colours, the patterns, the addition of embroidery over it and of course, occasionally you will find a touch of gold either in the painting itself or a border in the woven fabric, make Kalamkari transcendental.
The chintz cloth can be found dated all the way back to the fifth century. It was also exported to the rest of the Asian, European and American markets by the seventeenth century. It ultimately became a cross-cultural exchange of heritage through art.
Though the art of fine resist technique is a dying form, you can find many modern adaptations of the patterns for digital printing, on wedding invitations and decor, and even the traditional sarees and dupattas (stoles) have adapted digital prints.
This Floral work is named Khayal which is the urdu word for "imagination''. It's an ode to our artisans and the heritage that they've carried forward through their pens.
This paper flower is my rendition of the art ,which I have adorned many times through fabric, into a 3d botanical form.
For me it embodies the celebratory mood of Indian culture and the magnanimity of our festivals.
My hope for you is that you experience this through the course.
love, Uurmi

Uurmi Bhatia Artist Statement
Memories from my childhood, us four sisters and mom crafting, painting through warm Mumbai summer days, listening to music from those times on the radio, the fascination of the black and white television in our colourful world of art. Mom ever so subtly shared with us her love of the arts…. Every summer was spent nurturing our senses.
That memory is still so vibrant, I feel the need to hold onto it with all my heart.
This is what brought me back to paper flowers after a long period of hibernation. The connection to self, other than the worldly roles that I play, became my sanctuary.
I believe that every flower I create is an introduction of myself to the audience. And I create with the hope that every flower, every creative session, sparks and inspires conversations beyond just the art. Conversations that inspire us to not only draw from our surroundings, but also our memories and experiences and to interpret these into flower forms as unique as each one of us.
Complete and Continue