Course Brief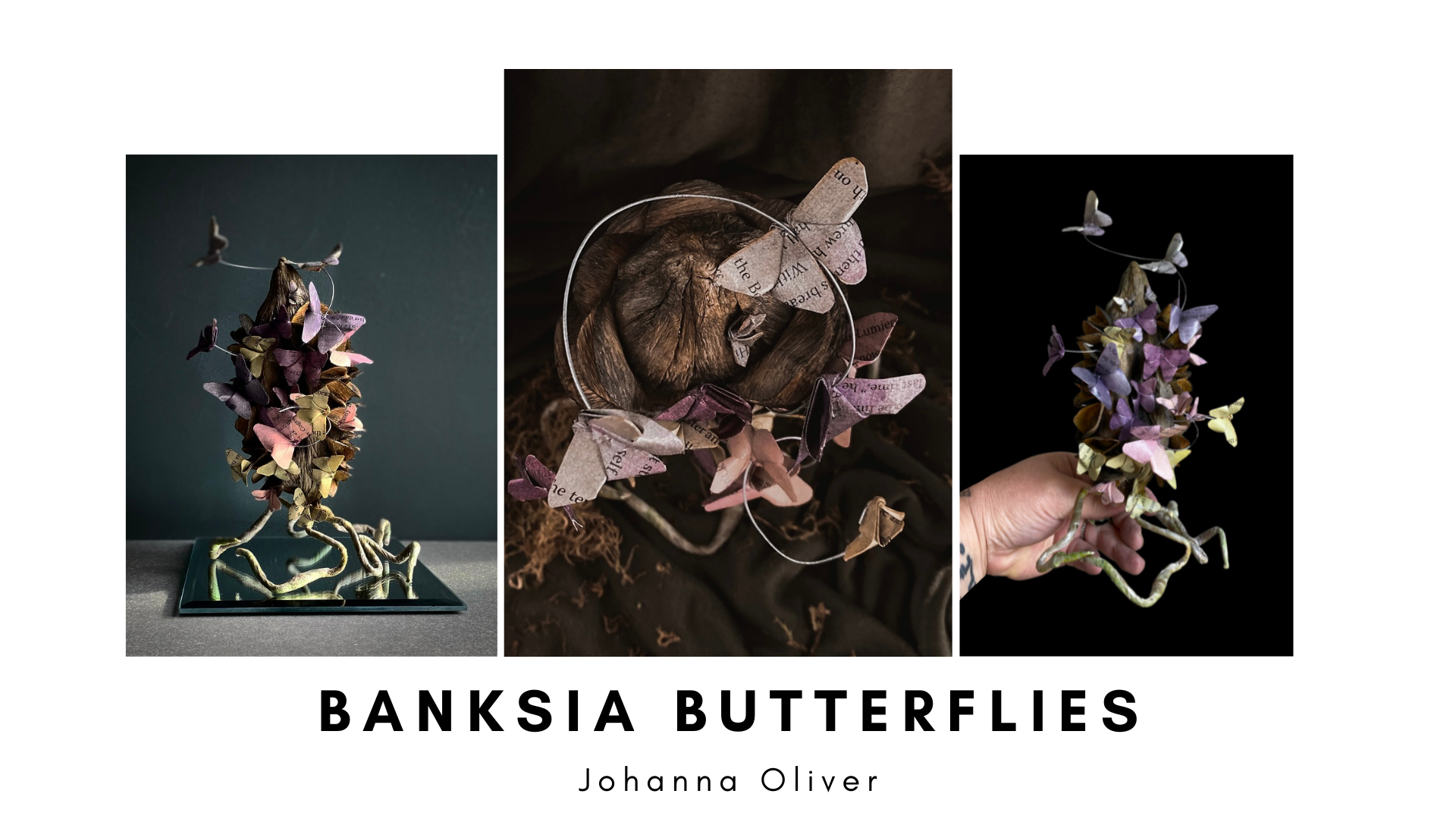 In this course, you will be sculpting a surrealistic Banksia pod, seated on a base of intertwined roots with butterflies emerging from a fissure with some butterflies flying away. This sculpture is created using items you'll find at home as well as typical materials you'd use to create paper flowers.
There have been many seasons and still are, when it has felt as though I was walking through a fire, a situation, that seemed almost too difficult or too impossible to get through, but somehow, in the midst of all that fire, beauty and gratitude emerges in new and unexpected ways. I kept coming back to the Banksia pod as my inspiration as this hardy plant requires fire in order to grow, much like we do sometimes.
I wanted to represent this new and unexpected beauty with soft pastel origami butterflies. Some perched on the edge of the fissure, whilst others have strengthened their wings enough to take flight. Whilst my original concept was to have flowers spilling forth from the fissure, I decided to go back to where my paper art journey began, with the ancient art of origami.
The decision to include a fissure in the pod, serves to further emphasis the pressure experienced by the pod and almost gives a sense of the butterflies emerging from the pod itself, instead of the capsules.
Lastly, choosing roots, as the base on which this sculpture stands was an easy one. I've always been fascinated by the root system of plants. It is where they get their nutrients and also, what anchors them in the soil, to keep them from falling over when the winds pick up. The roots on this sculpture represent all the places from which I derive my nutrients and anchoring, like family, creativity, connection, faith and nature. These are all things that help me to stand when too, the winds of life pick up. I know these roots will represent different things for everyone and that's what makes each sculpture individual and personal.
My sincere hope is that this course provides a cathartic and momentary escape from the every day. That this sculpture be a beautiful and joyful reminder of your roots, your story and unexpected beauty
love, Johanna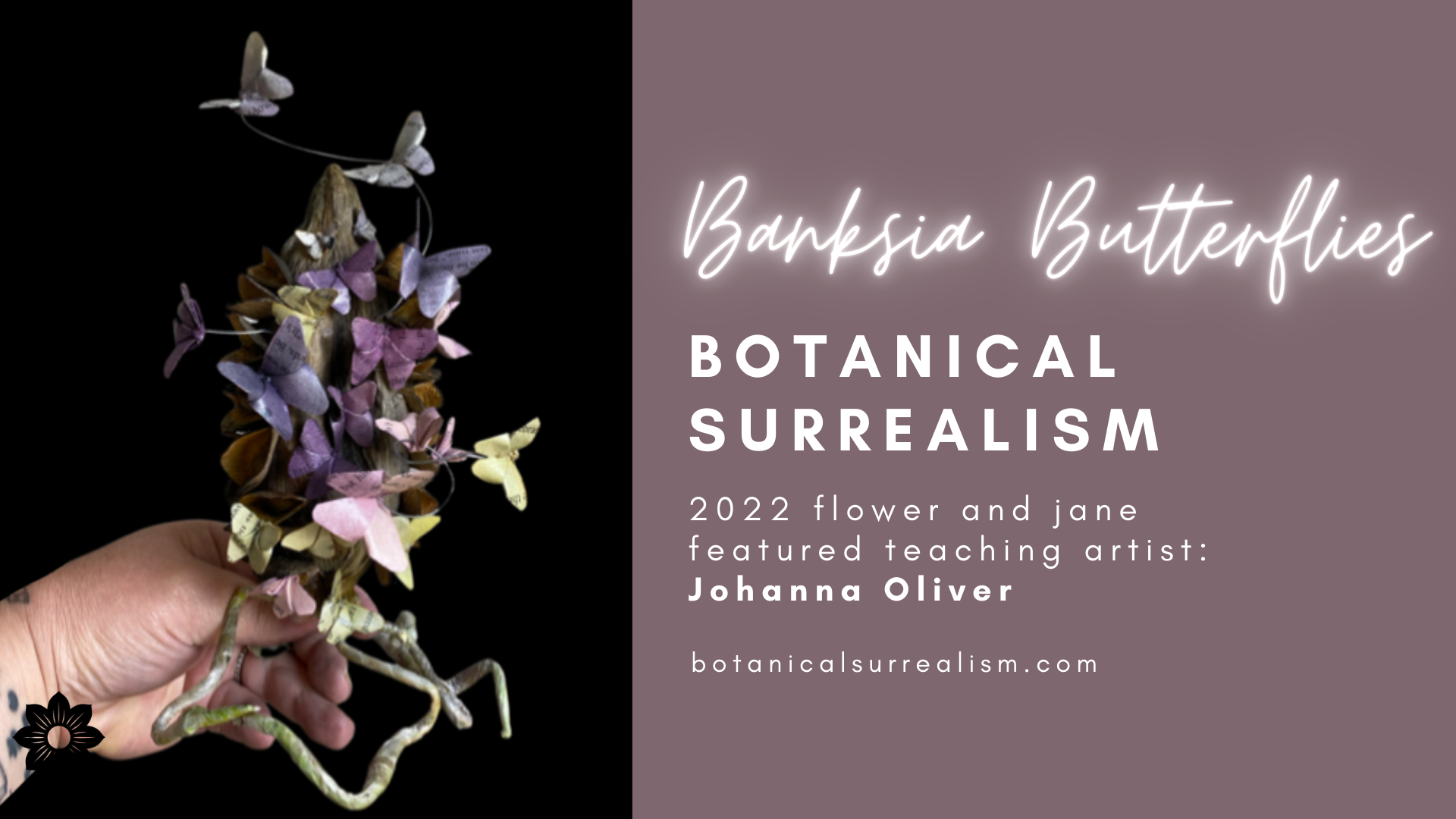 Johanna Oliver Artist Statement
Creativity has always been in my blood. I do not have one childhood or adulthood memory that doesn't involve making, cutting, sculpting, drawing or pasting something.
I stumbled into the wonderful world of paper flowers in 2018, starting out creating origami, cardstock and tissue paper flowers. This passion has opened my eyes to the wonder of nature around me and I find myself constantly drawn to shape, movement and colour which I always hope to express through my florals. I've learnt so much about myself through this art form and what is possible through exploratory experimentation and botanical study, which has led me to my own botanical aesthetic and process.. My hope is that my work inspires and evokes a bit of wonder and whimsy.
Complete and Continue