Course Brief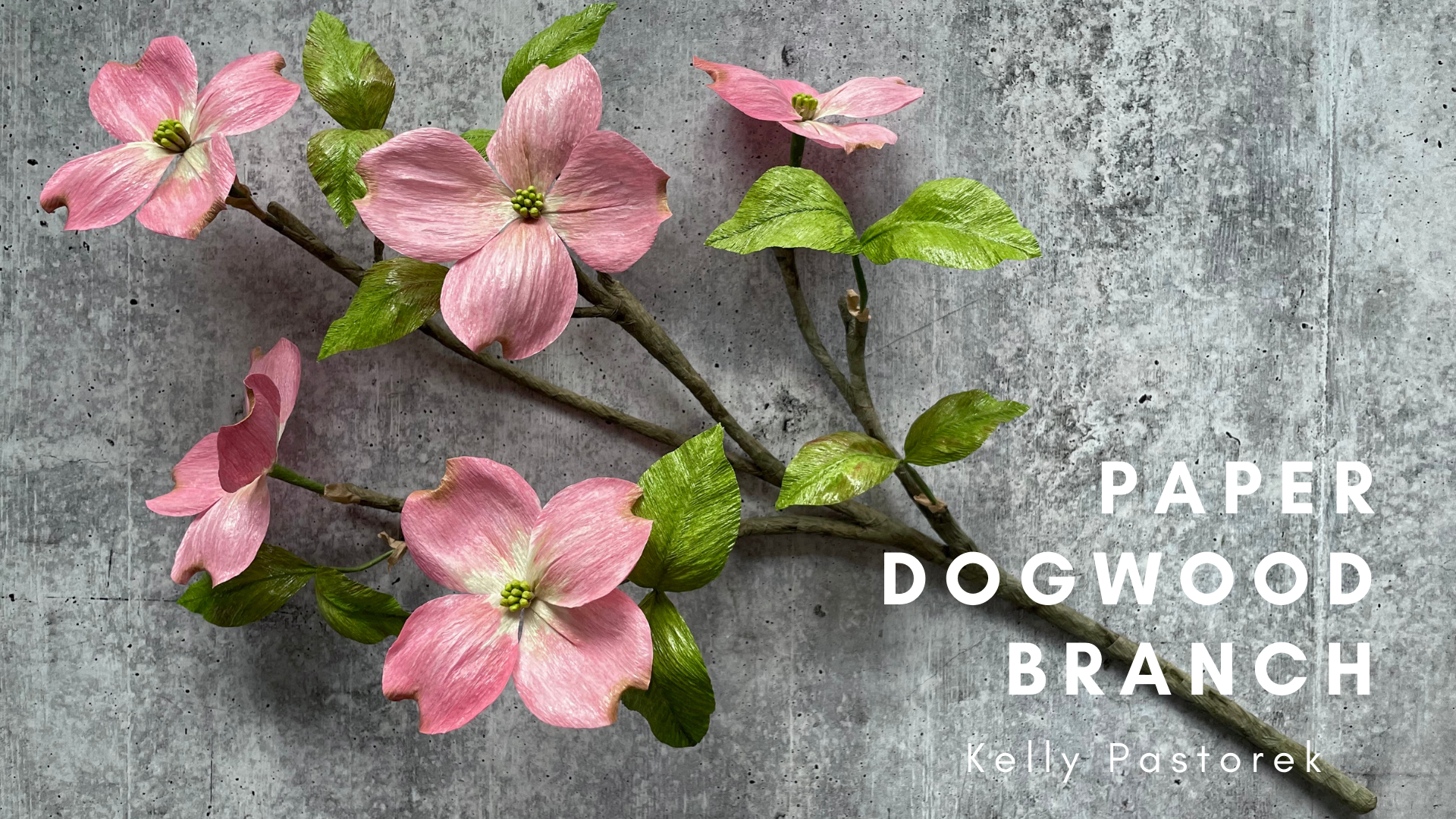 In this online video-based course you will learn to create one (1) botanically realistic paper dogwood branch sculpture with blooms and leaves.
A supply list and detailed, printable step-by-step guide accompanies superb video instruction, ensuring you have all the tools you need to acquire new skills, expand your artistic repertoire and create a paper flowering branch of the highest quality.
Your instructor for this course is Kelly Pastorek, a Flower and Jane Featured Artist for 2021.
---
Kelly Pastorek Artist Statement
---
As culture removes us from nature, we become deprived of our intrinsic need to connect to the natural world. My mission in my exploration of paper botanicals is to find and execute the subtle details that are the essence of each bloom, replicating their gestures with as much accuracy as possible. The process of creating botanical art is as much a meditation and appreciation of nature as it is the creation of a physical object.
The material I use lends an authenticity to my work and highlights the message I convey through the project. Paper, albeit derived from nature, is made through an industrial process. This process serves as a microcosm, reflecting our intrinsic need to connect to nature and our cultural removal from it.
Creating botanical works specifically from paper, I hope to draw attention to this juxtaposition, reminding the viewer of our place on earth and reconnecting them to the importance of nature.
This is the power of biophilic design.


Complete and Continue