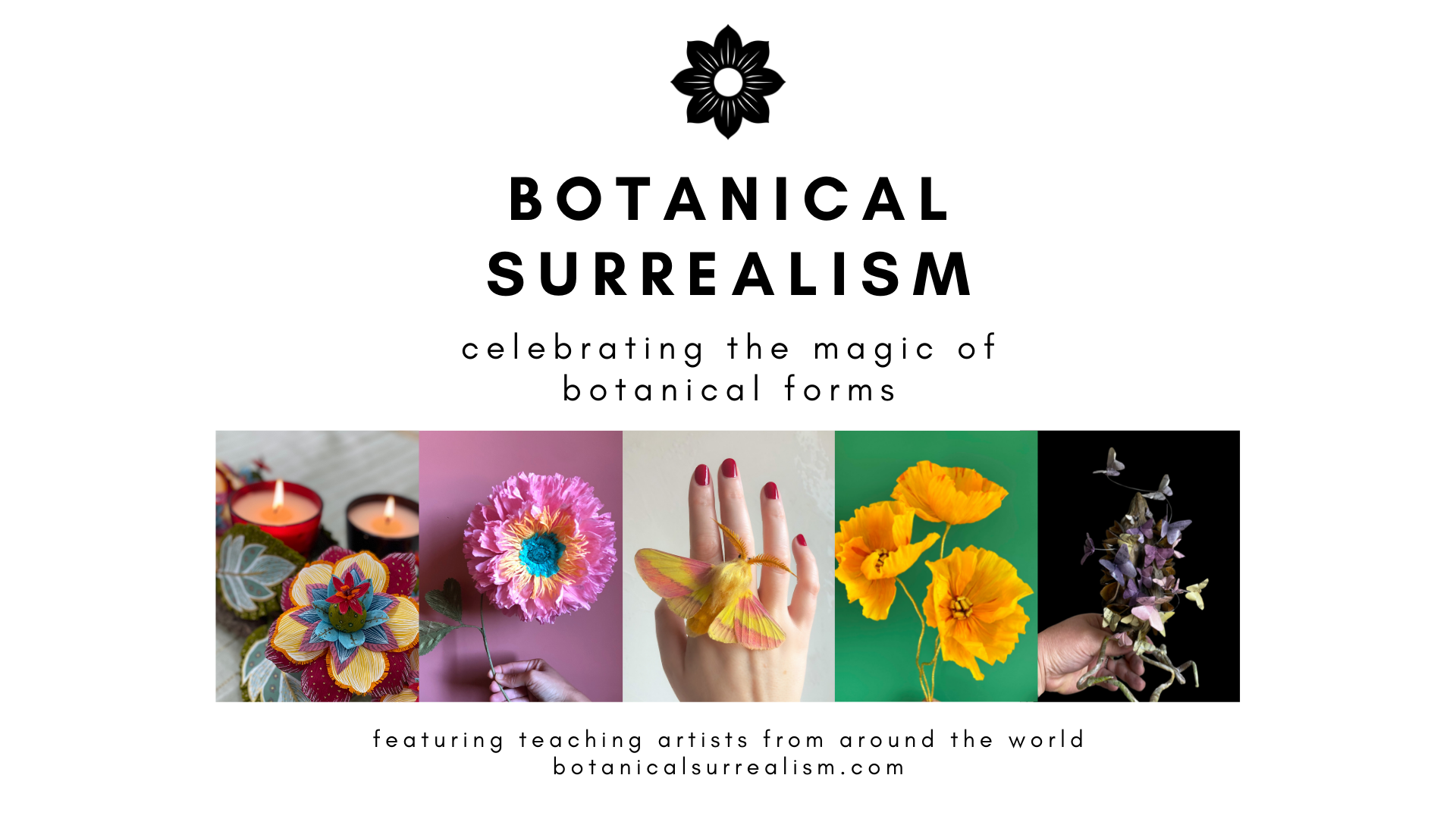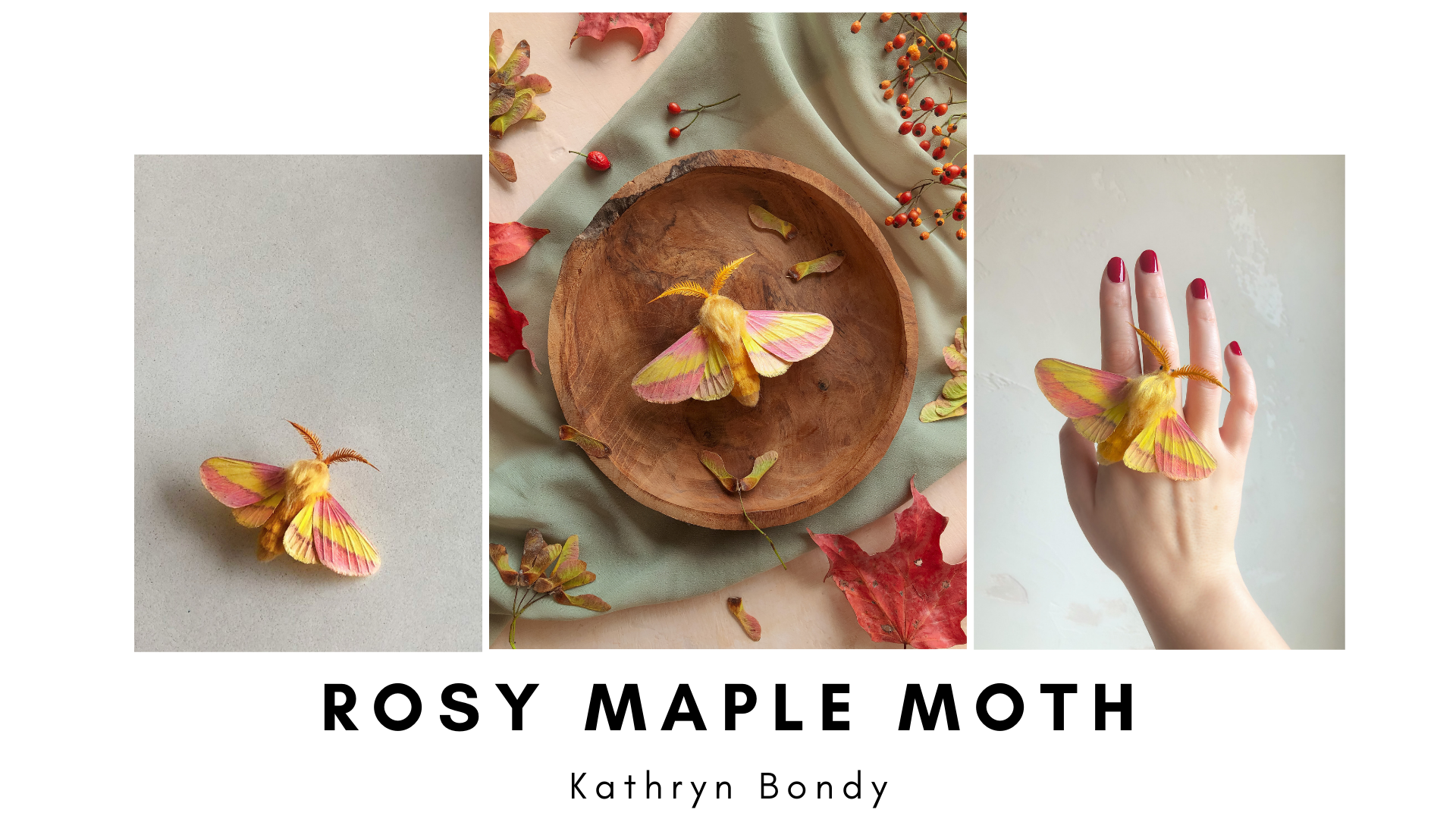 ---
This course will be published for Flower and Jane on February 1, 2022. In this course you will learn to make a botanically surreal paper moth that exists as a real insect called the Rosy Maple Moth.
It is a stand-alone, anytime course meaning it lives on your digital bookshelf whenever you log in to flowerandjane.com.
A supply list accompanies superb video instruction, ensuring you have all the tools you need to acquire new skills, expand your artistic repertoire and create a handmade moth of the highest quality.
Your instructor for this course is Kathryn Bondy, a Botanical Surrealism Featured Artist for 2022.
---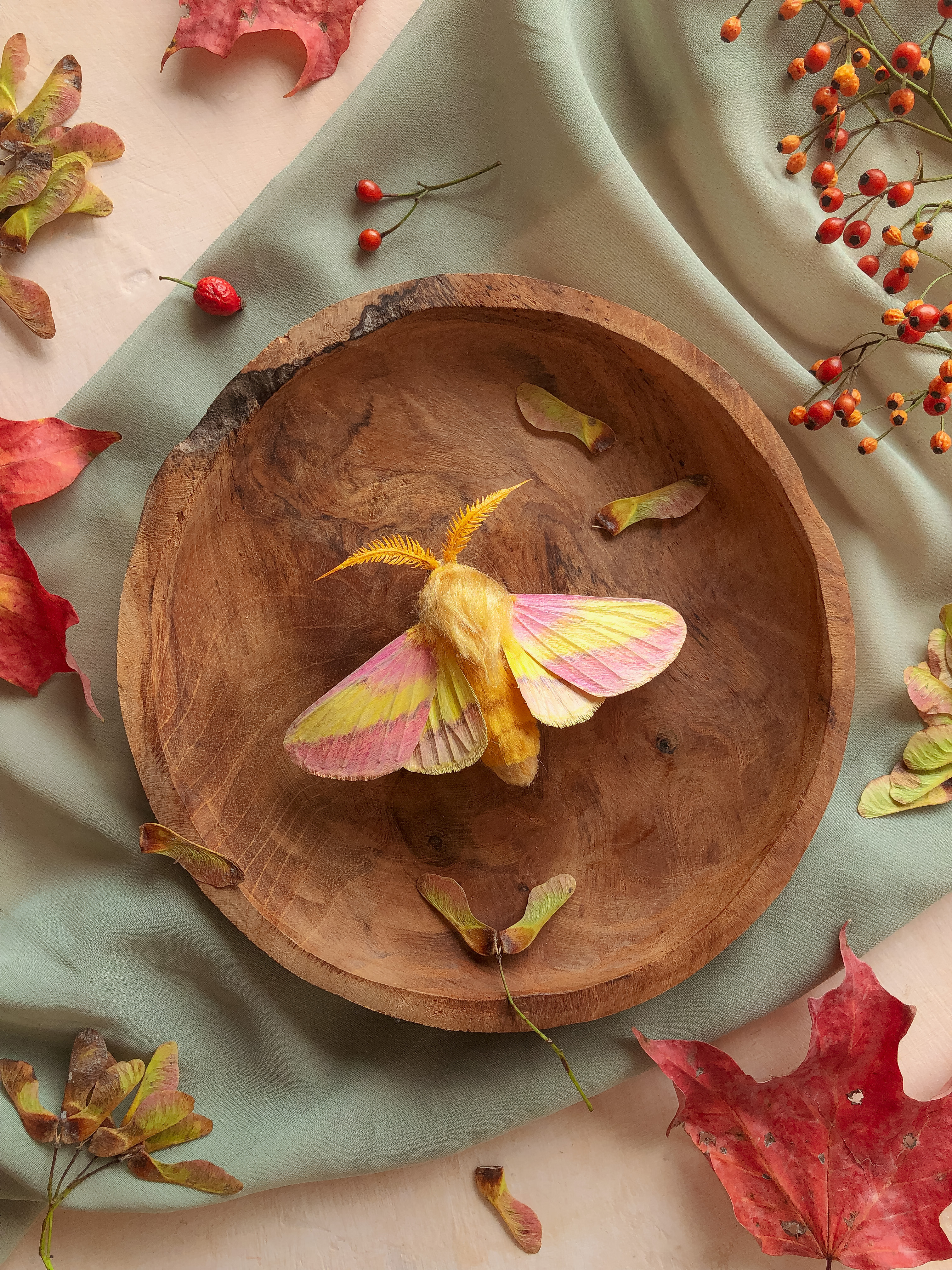 This unique handmade Rosy Maple Moth is the course outcome. Photo and styling by: Kathryn Bondy
Your Instructor
Kathryn Bondy is a botanical artist, and creates stunningly lifelike botanical keepsakes entirely by hand. She works in her studio in Toronto, Canada: treaty land and the traditional lands of the Haudenosaunee, the Huron-Wendat, the Anishinaabe, the Metis, the Chippewa and the Mississaugas of the New Credit.
She graduated from The Ontario College of Art & Design in 2006 with a BFA in Art Criticism and Curatorial Practices, and has been a creative professional for almost 15 years. She has created work for Anthropologie, Etsy, Food & Drink Magazine, and has also worked as a florist for some of the most reputable floral designers in Toronto.
This vast creative experience and her reflections on nature helps to inform the studied and artful process behind the botanical keepsakes Kathryn creates. Her careful hands transform a wide variety of materials — paper, wool, clay, and even plastic packing tape — through refined techniques she has developed over many years. Bees, moths, butterflies, fruit and flowers are all created in a faithful realism that captures the essence of the example that nature provides.
As a teacher she hopes to encourage you to explore potential: in unconventional materials, in the alchemy of learning, and in your own creative process.