Paper Protea with Sharla Royeppen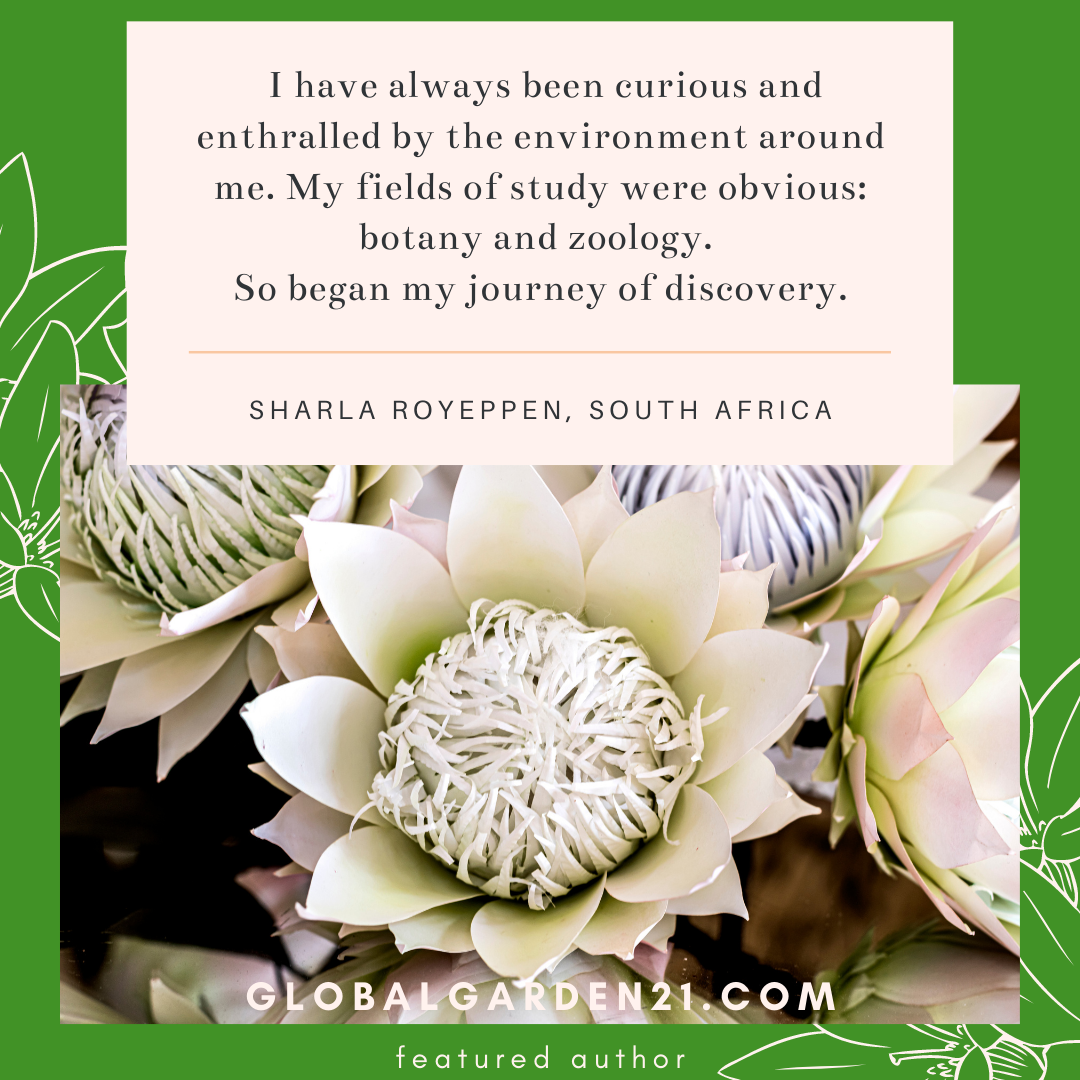 ---
This online course launches September 1, 2021 (in its entirety) and once purchased, never expires.
In this online video-based course you will learn to create eight (8) paper protea flowers with stems and foliage.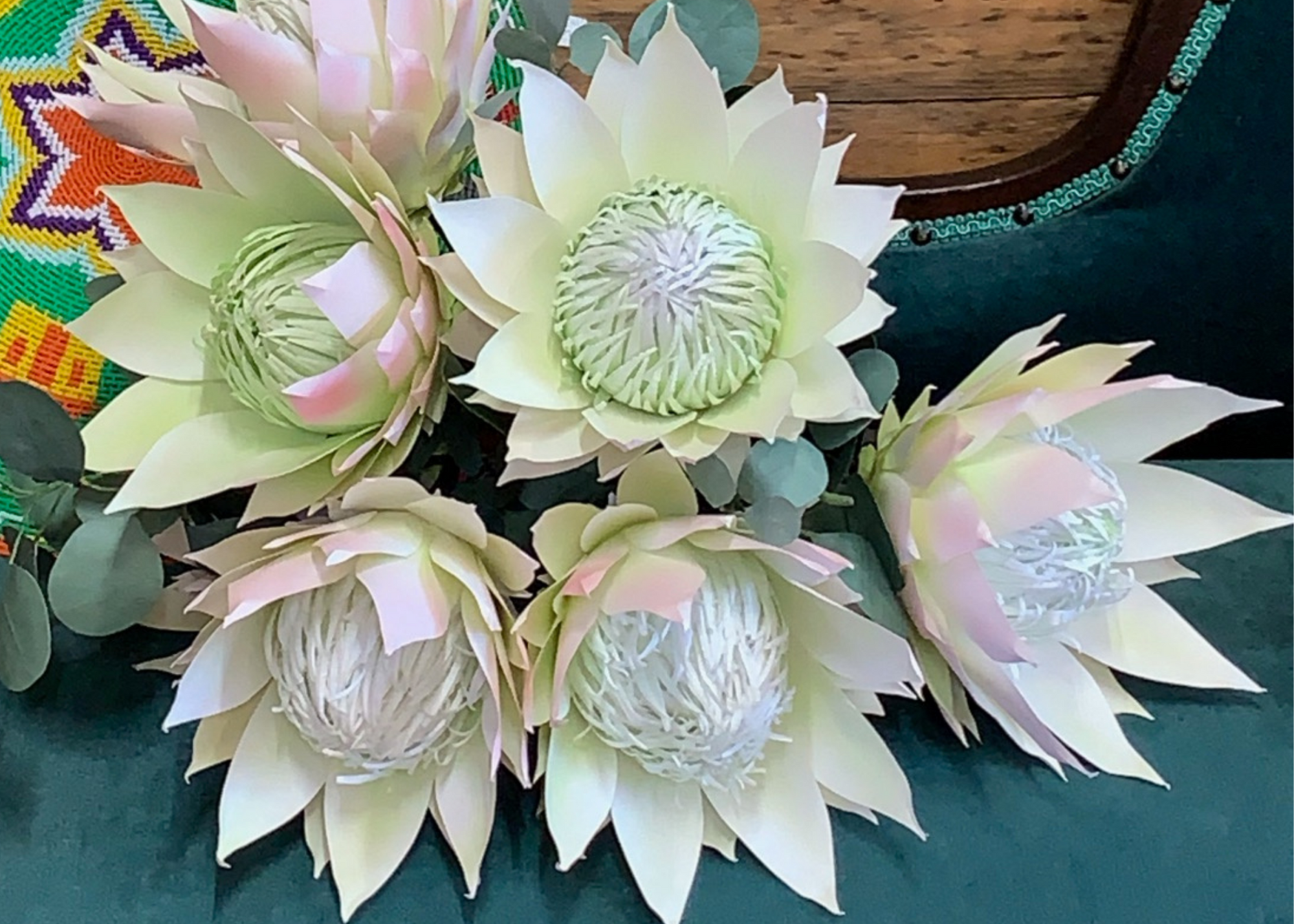 A supply list accompanies superb video instruction, ensuring you have all the tools you need to acquire new skills, expand your artistic repertoire and create paper flowers of the highest quality.
Your instructor for this course is Sharla Royeppen, a Global Garden Teaching Artist for 2021.
Sharla Royeppen Artist Statement
Going back as far as I can remember into my childhood, I have always been curious and enthralled by the environment around me. As an adult, my fields of study were obvious: botany and zoology. So began my journey of discovery.
It gives me great pleasure to recreate the feelings of excitement in my adult life by studying, and then sculpting, botanicals out of paper.
The world is moving towards a more sustainable existence. My knowledge of botany is aligned with an eco-friendly, sustainable product.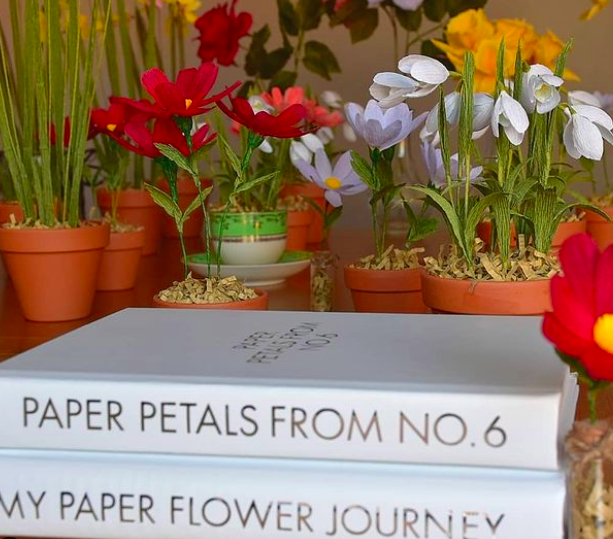 Using photocopy paper and wallpaper lining paper I'm very happy with my first attempt at this wonderful king protea. The king protea, take 2 - using acrylic paints to get a deeper colour on this one. It was a joy to find a really good tutorial for ordinary paper.
Jo from Paper Petals from No. 6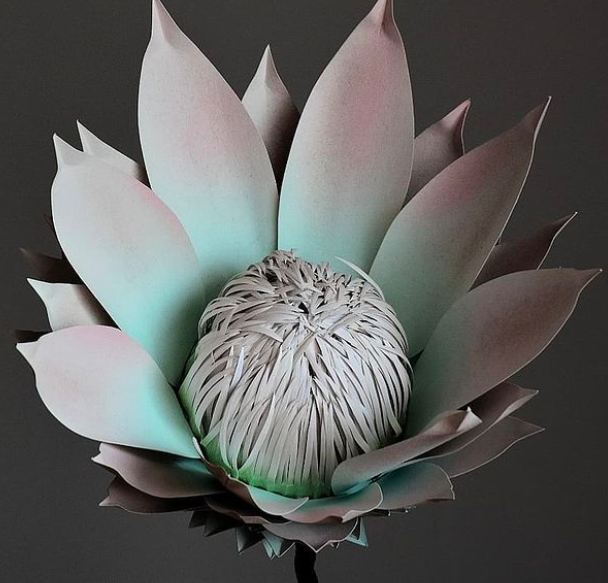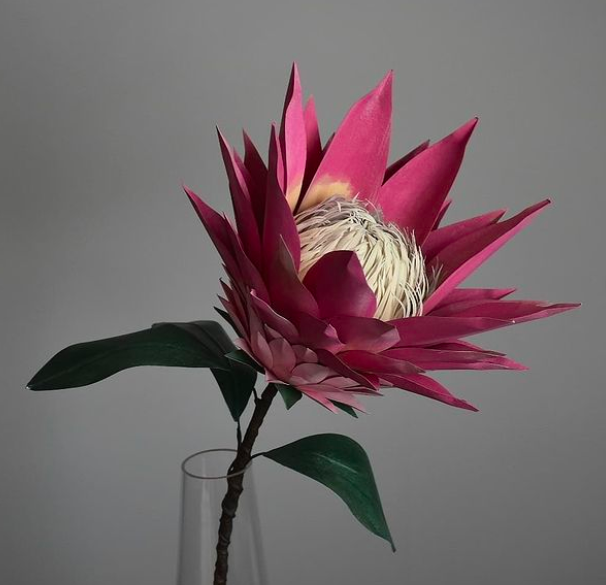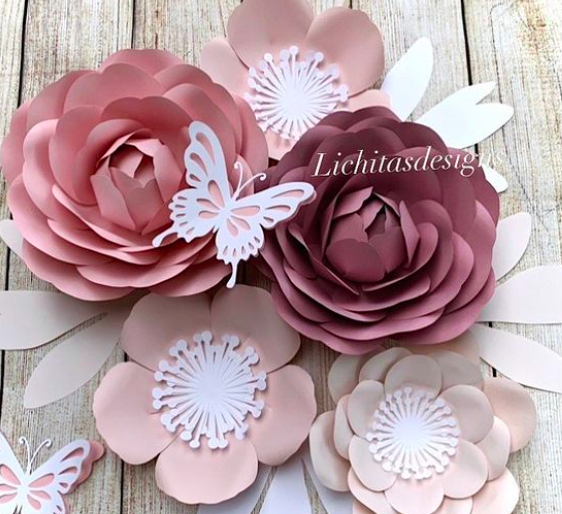 I truly enjoyed making this King Protea flower learning from Sharla. Her instructions were easy to follow & assembling the flower was easy and quick. The flower is very versatile I see myself making it smaller or even with crepe paper.
This was an easy flower, I like how Sharla created her stem gives me ideas to use recycle paper in future.
Elizabeth from Lichita's Designs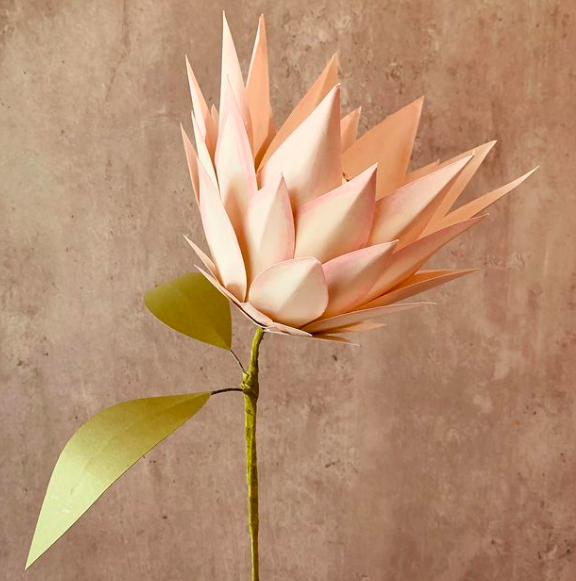 Your Instructor
Email ... Website ... Instagram
Sharla lives in Durban, South Africa. She is a qualified Educator of Botany and Zoology.
After being in the education sector for 25 years at secondary and tertiary level, she took leave to care for her parents at home. Channeling her creativity into marrying art and science was a natural transition from the classroom to the home studio.
Being an avid believer in environmental consciousness and recycling, sculpting botanicals out of eco-friendly, recyclable paper became the context for her creative discovery. Sharla does extensive research, often using fresh specimens and botanical photography to recreate her paper flowers as realistically as possible.
Sharla has been featured in magazines and in her local newspapers. Her flowers have graced brides on their wedding day, and other events and celebrations.
Sharla is a great storyteller and has a very calm and soothing voice, really nice to listen to while I was working on the flower. The use of a real specimen was a big plus for me, especially because where I live you can't get a real protea flower. So the deconstruction part was really valuable to me. And all the information about the history of the flower was really interesting!