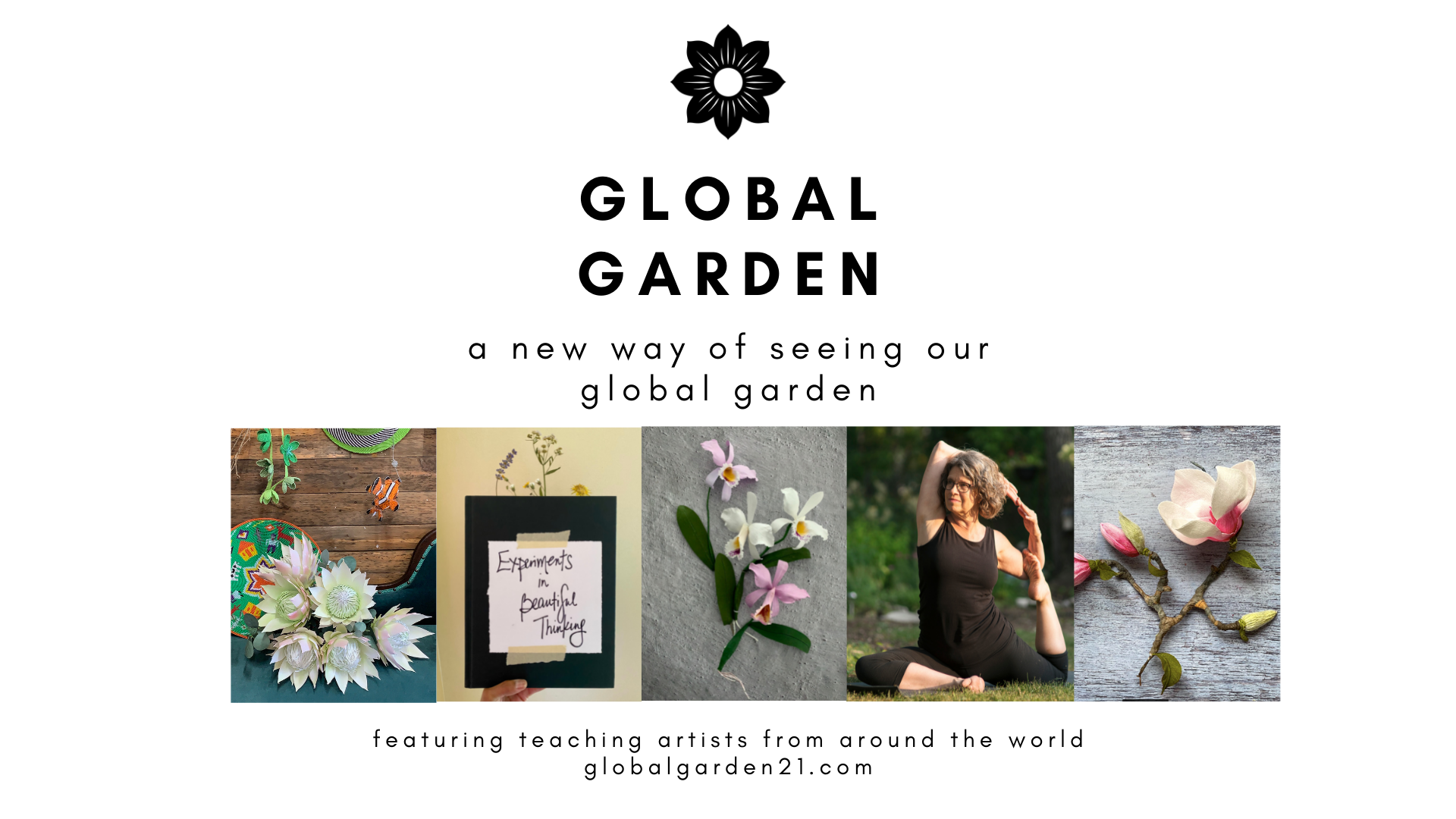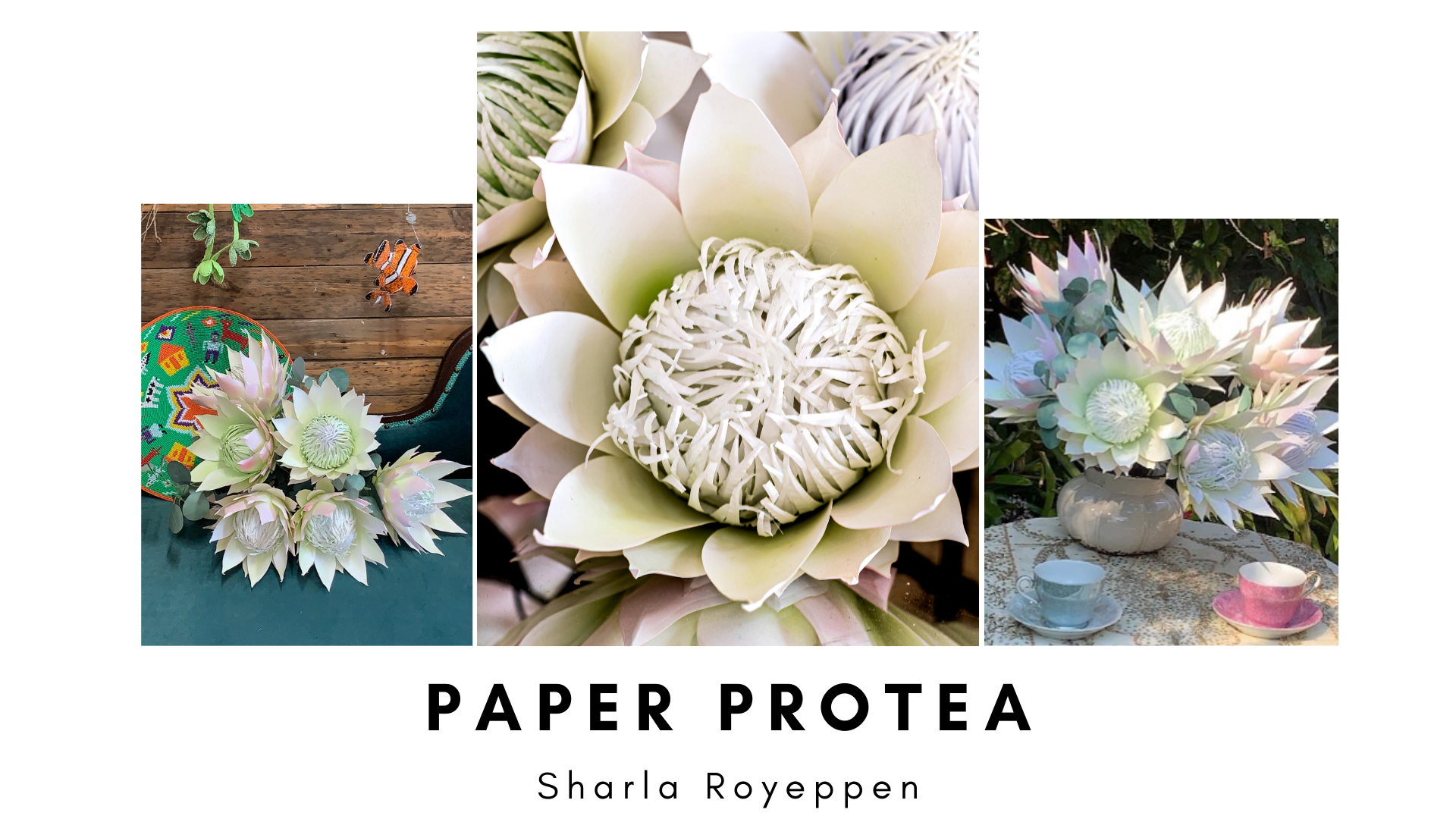 In this online video-based course you will learn to create eight (8) paper protea flowers with stems and foliage. A supply list accompanies superb video instruction, ensuring you have all the tools you need to acquire new skills, expand your artistic repertoire and create paper flowers of the highest quality.

Your instructor for this course is Sharla Royeppen, a Global Garden Teaching Artist for 2021.
Your Instructor
Email ... Website ... Instagram
Sharla lives in Durban, South Africa. She is a qualified Educator of Botany and Zoology.
After being in the education sector for 25 years at secondary and tertiary level, she took leave to care for her parents at home. Channeling her creativity into marrying art and science was a natural transition from the classroom to the home studio.
Being an avid believer in environmental consciousness and recycling, sculpting botanicals out of eco-friendly, recyclable paper became the context for her creative discovery. Sharla does extensive research, often using fresh specimens and botanical photography to recreate her paper flowers as realistically as possible.
Sharla has been featured in magazines and in her local newspapers. Her flowers have graced brides on their wedding day, and other events and celebrations.