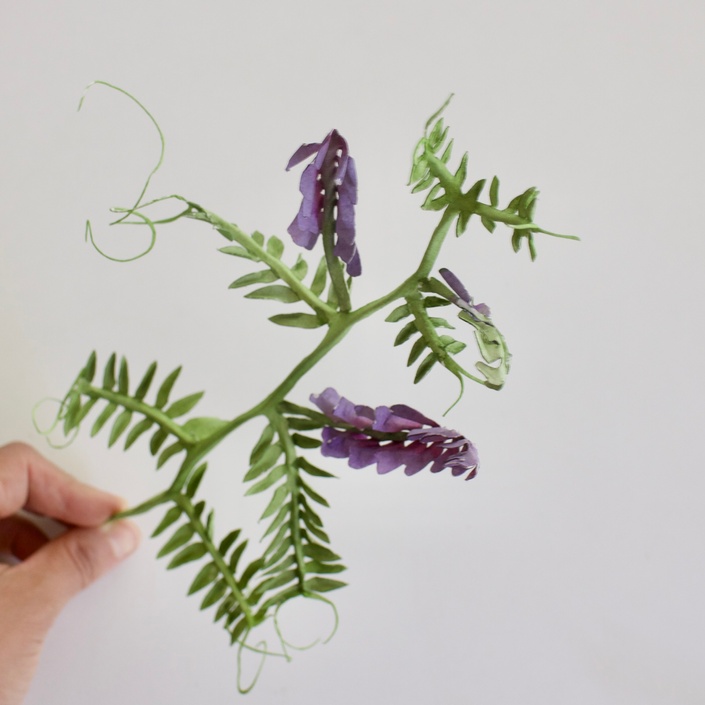 Paper Tufted Vetch with Stine Berg Evensen
the difference is in the details
This online course launches August 1, 2021 (in its entirety) and once purchased, never expires.
---
In this online video-based course you will learn to create botanically realistic paper tufted vetch. There are three bonus lessons included.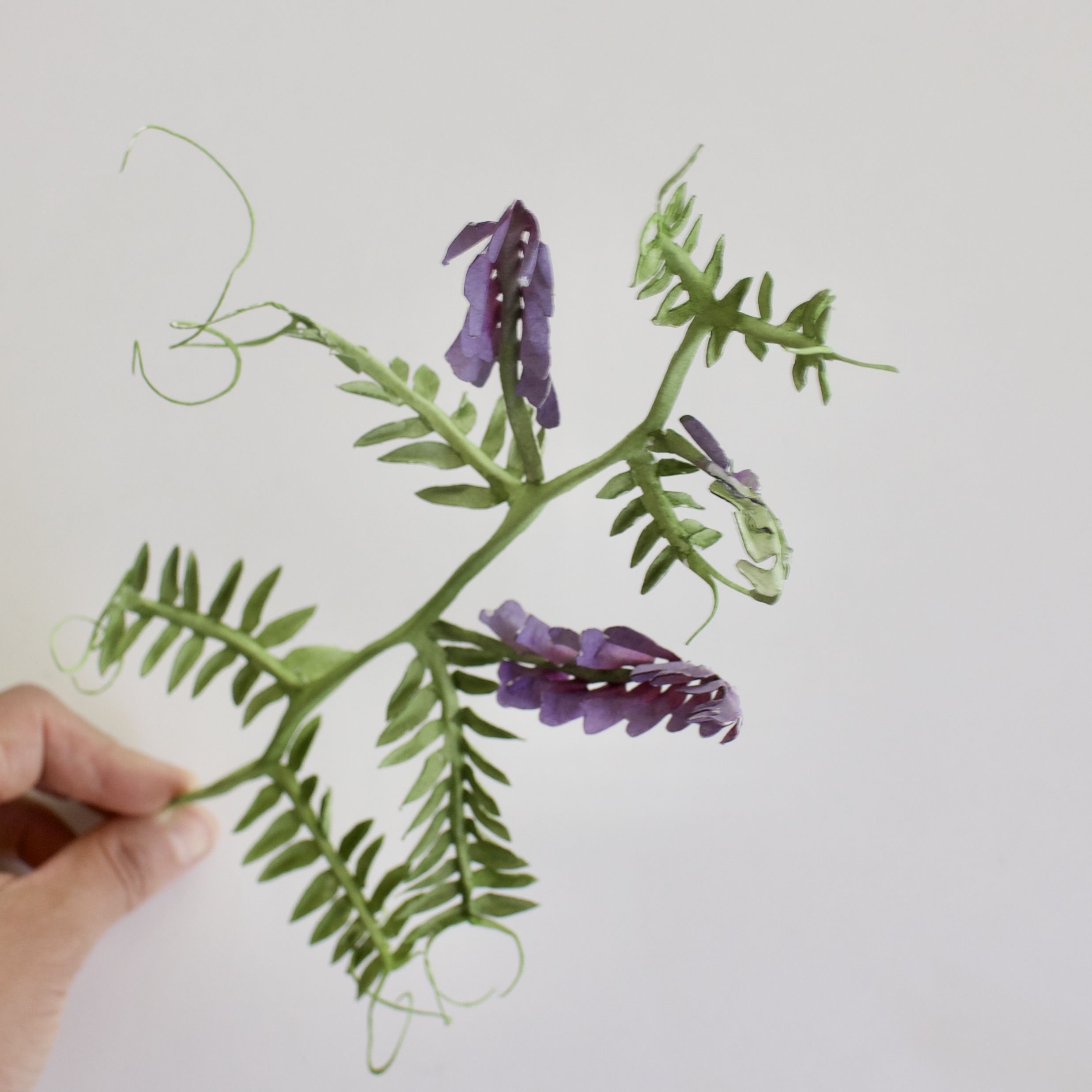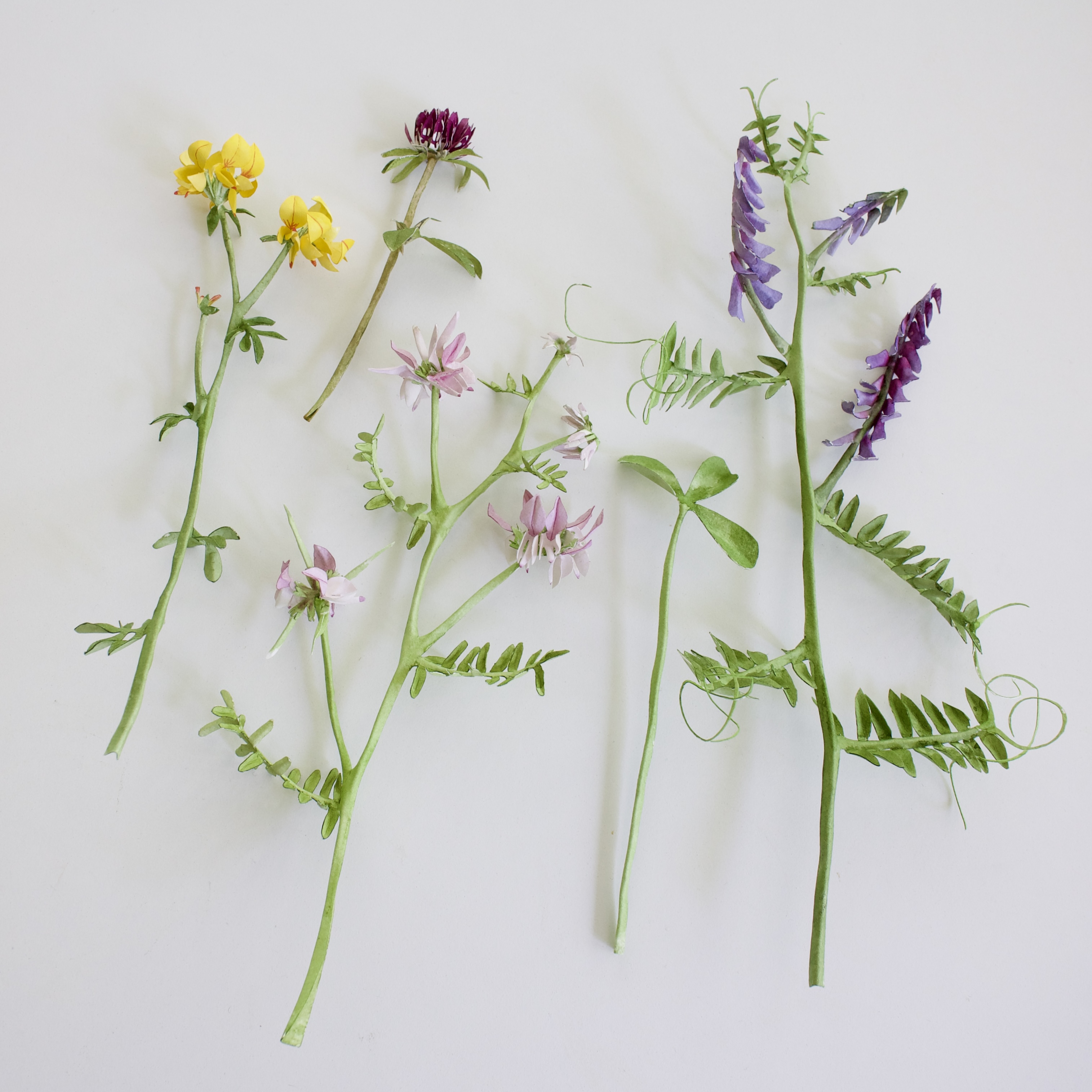 A supply list and detailed, printable step-by-step guide accompanies superb video instruction, ensuring you have all the tools you need to acquire new skills, expand your artistic repertoire and create a paper flower of the highest quality. Please note: this course uses watercolor paper.
Your instructor for this course is Stine Berg Evensen, a Flower and Jane Featured Artist for 2021.
Course Curriculum
Paper Tufted Vetch - Available in Full August 1
Available in days
days after you enroll
Your Instructor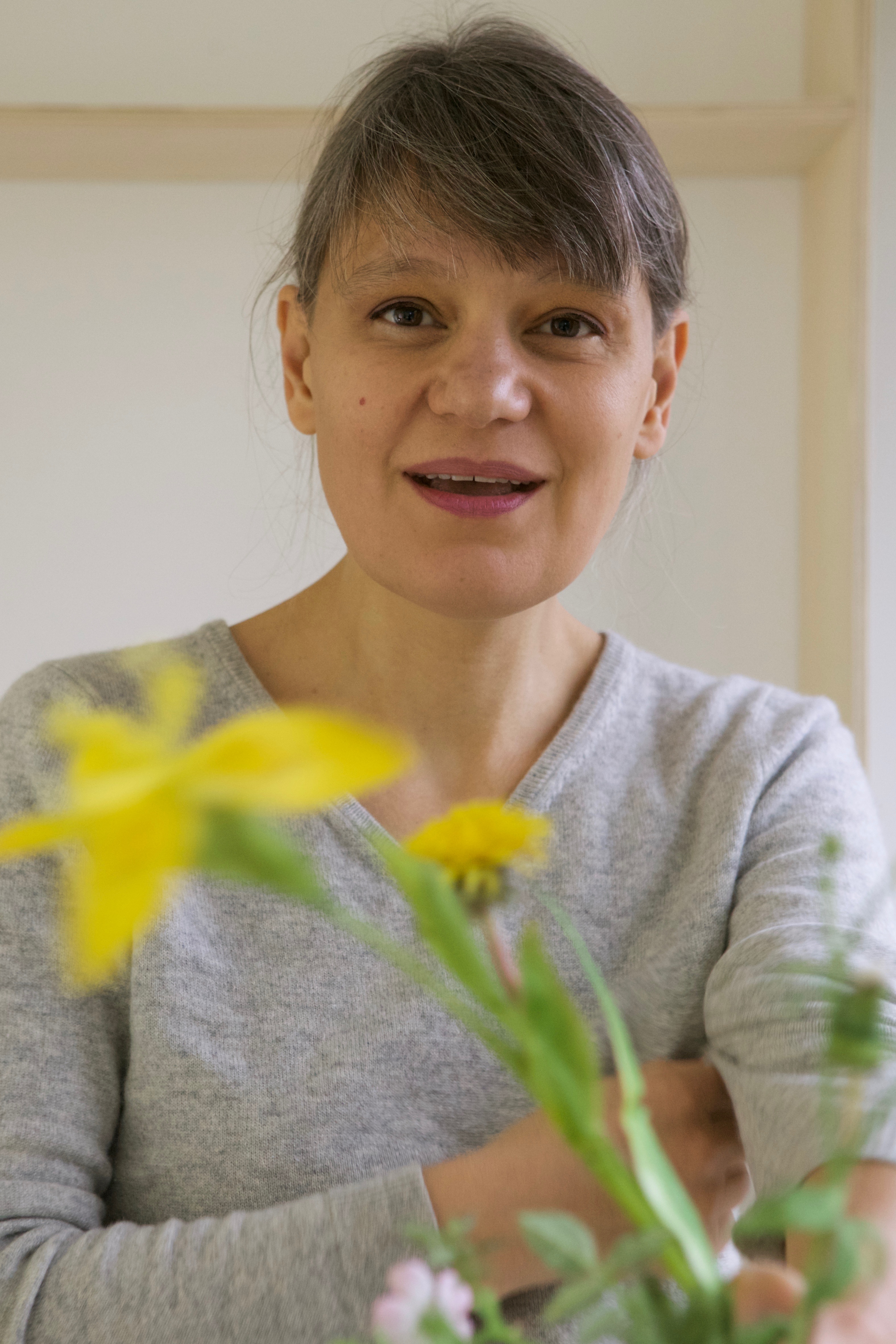 Stine Berg Evensen has developed her watercolor paper wildflowers over the last few years, making flowers based on real specimens. She is educated from University of Oslo as an Art Historian, with a focus on contemporary art and embroidery. She has also studied Visual Culture as an Erasmus student at the University of Copenhagen and did postgraduate studies at Malmö Art Academy. For the last 10 years she has worked independently as a culture journalist and craft artist, doing odd jobs in between. She grew up living at different agricultural schools, spending her childhood school years in a mountain valley in Norway. She now lives with her artist husband and their daughter in Amsterdam, The Netherlands.
Stine Berg Evensen Artist Statement


Having grown up with nature all around me, and then later living in busy city centers, I found it difficult to feel at home in the place I live now, a 15 minute bike ride away from the canal belt of Amsterdam, and 10 minutes from seemingly endless flat fields in the other direction. By mapping out the wildflowers that grow right here between housing projects from the 1960s and old dikes, and by remaking them in this slow and minuscule way, I have found a way to feel attached to my surroundings. When traveling to visit family in the US or when hiking in the high mountains of Norway, I make flowers after arriving home. On purpose I don't work in a separate studio, but at the same table where the kid makes her drawings and where we eat together, actively intertwining the normal life flow with flower making. A huge bonus comes with the strong and warm social network with other flower makers.
I always work with the same materials: scissors, watercolor paper, paint and a tiny bit of glue. With this I can create not only a wide range of wildflowers, but also other objects, like paper stones. By setting this practical limitation for myself, I have been able to learn, focus and experiment in a concentrated way, in a world where there seems to be few limits to how much one can do, read and experience. It's an intensive process, but also a playful one, open for quick realizations of impulsive ideas.
Wildflowers just appear. As ecological markers, they point to the state of the environment they grow in. In this way I see every little stem as a potential for understanding more of my world. I also look at examples from art history to further examine the field, learning from how plants have been observed by others. Not only insects, but also young children seem to automatically treasure tiny flowers peeking up between the grass, and they are always eager to share them with others. This stands as an example of how wildflowers bring us together.