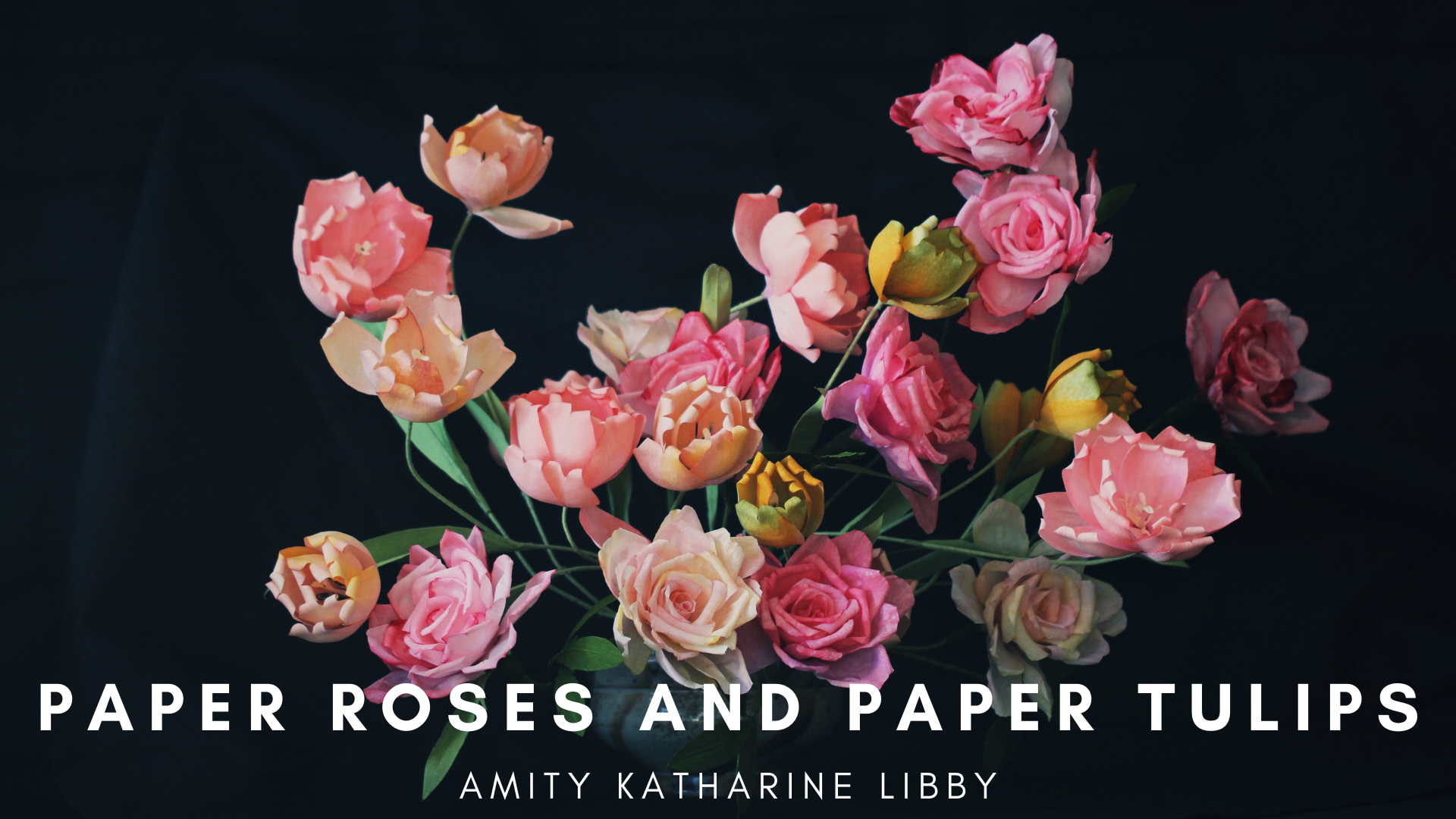 NEW FOR 2022: flower and jane has partnered with PetalsnPearlsDesign for a paper kit for this course. The kit is sold separately from the course. Here are the details.
NOTES: These papers are substitutions for the papers originally taught in the course. Your results will vary. Alcohol inks are not included in this kit. Inks are: Poppyfield, Lettuce, Sunshine Yellow and Wild Plum from Ranger Ink.
KIT:
4 FOLDS OF GERMAN DOUBLETTE, BRAND WEROLA, 2 WHITE/WHITE, 2 MINT/GRASS
1 ROLL OF GERMAN EXTRA FINE CREPE, BRAND WEROLA, WHITE
24 STEM WIRES, PAPER WRAPPED, 18g
20 STEM WIRES, CLOTH WRAPPED, 22g
PURCHASE KIT HERE ($20 US plus shipping)
Eternal spring is at your fingertips when you learn to make paper roses and paper tulips with with flower and jane!
Paper tulips and paper roses, what's not to love? Learn the secrets of using alcohol ink to color doublette and Dennison crepe paper petals and then make them into gorgeous tulips and garden roses. This course will show you how to cut, color, shape, glue, and finish 14 doublette paper tulips and 10 Dennison paper roses. That's 24 flowers total!
Use what you've made to create a stunning centerpiece for your table with additional fresh greens or paper flowers.
Inks are:
Poppyfield
,
Lettuce
,
Sunshine Yellow
and
Wild Plum
Your Instructor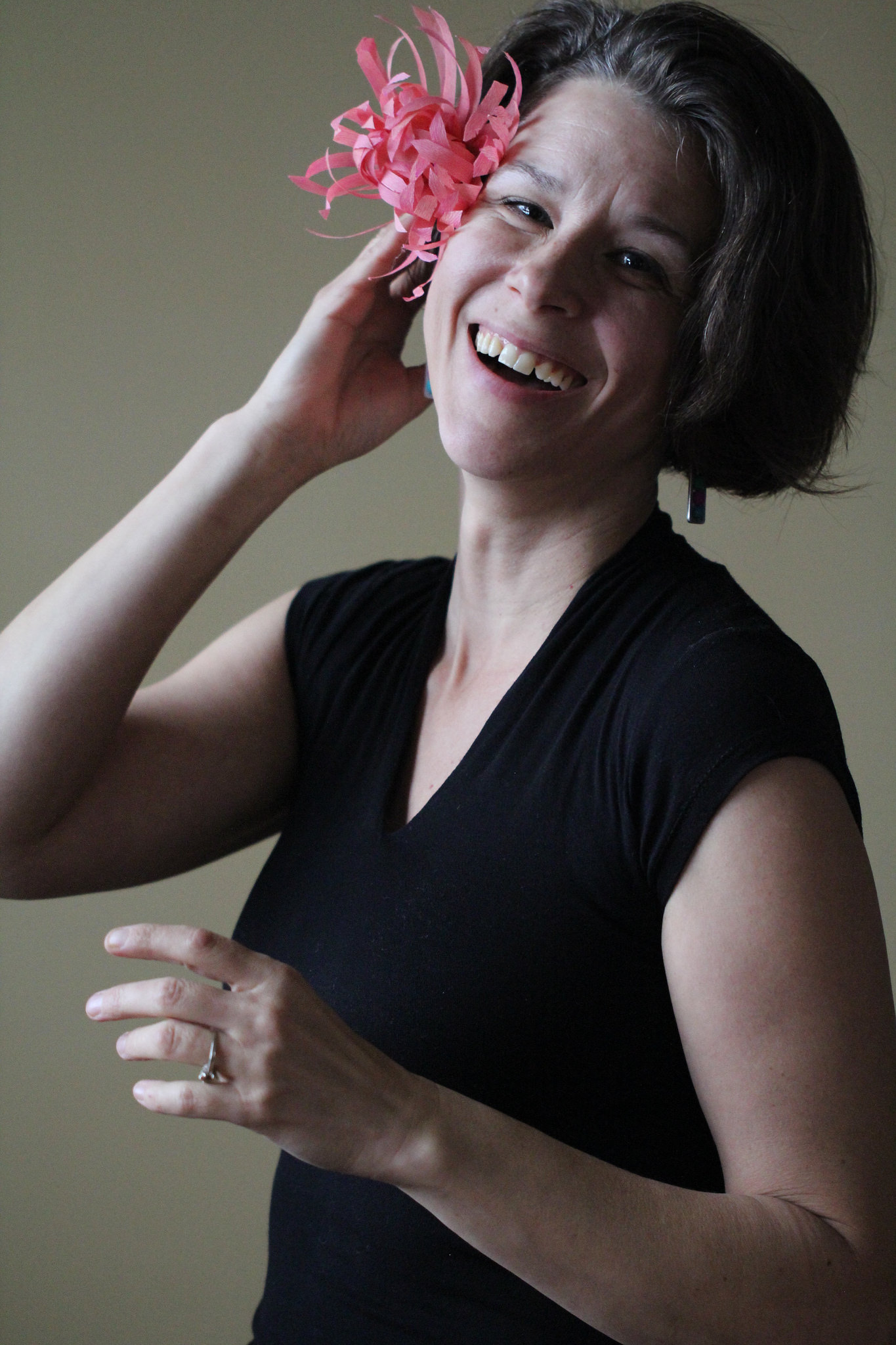 A Master of Science in Education with a dozen years in the classroom, plus roles writing curriculum, connecting classrooms, writing policy, and organizing data, Amity is a teacher, writer, artist, and friend.
She is the principal behind the creative education studio, flower and jane. Her online art school features teaching artists from around the world with over 1500 students enrolled in creative botanical education courses.
Amity and her family live on a 50-acre forest farm in the foothills of western Maine. They love to have adventures in nature!
Amity has been featured on Channel 8 News, DownEast, Veranda, and the Bangor Daily News. Her artwork is represented by the Good Supply.
Amity's research on open educational resources was federally funded during the Obama administration. She has presented at the state level and internationally in the field of teaching with technology. She has written curriculum for Coastal Maine Botanical Gardens as well as for her own company and hosted two educational conferences on biodiversity and conservation for Maine teachers.