Large Paper Flower Master Class from @flowerandjane was a joy to take! Amity made it easy to scale up, trust the process and create large beautiful blooms! You can do it! -Donna @papercutpetals
---
This class was so welcoming. Although I have been doing flower making for a few years, Amity has the unique ability to make you feel at home with the process, her breathe of knowledge adds to the process of creating. -Maria @artfulhands
---
I enjoyed the compact, yet information rich, nature of how the course is taught. This course has much to offer for both beginner and experienced paper flower artists! -Dana @thefloweringtable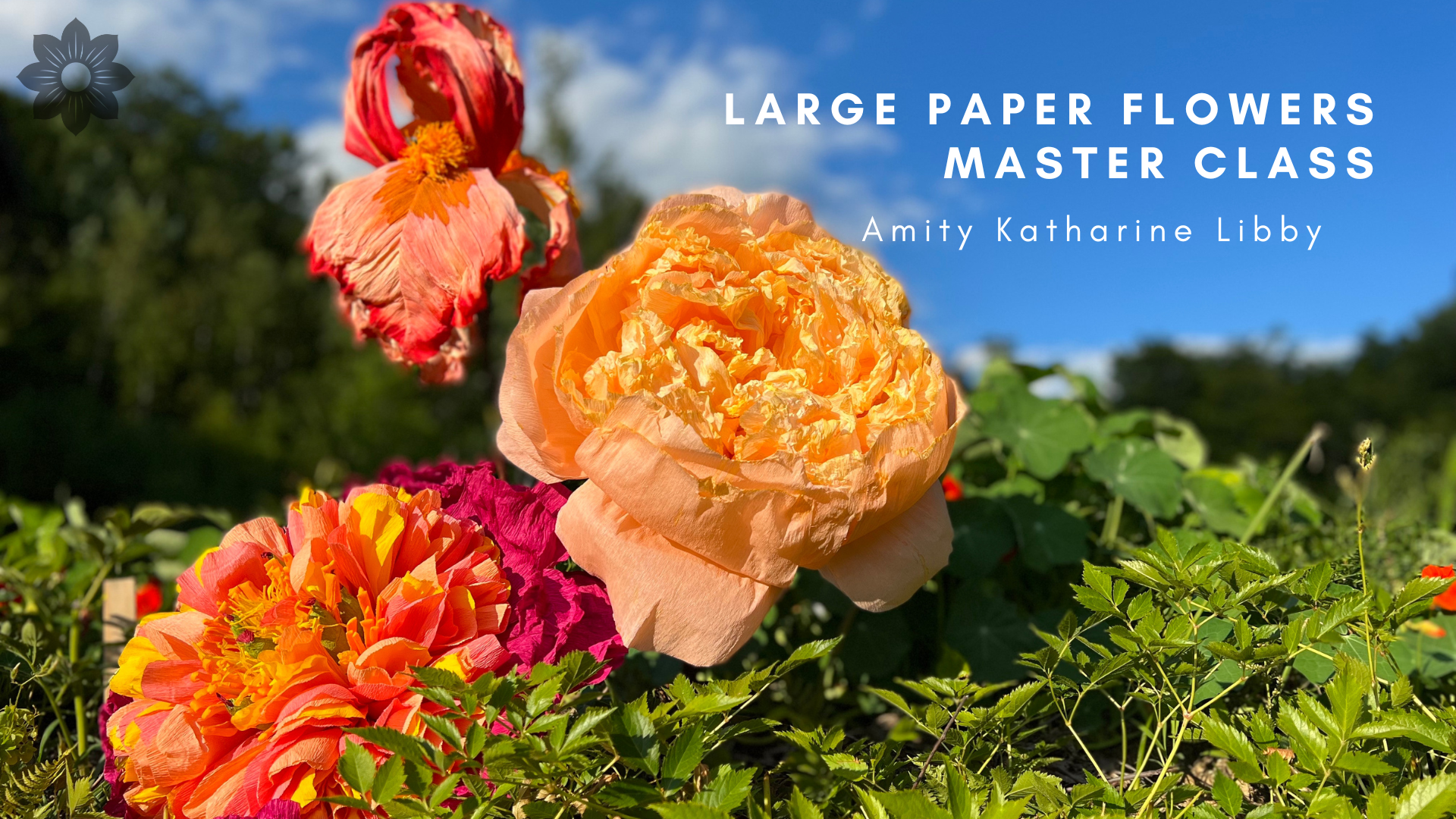 Three Focal Flowers (Peony, Rose, Iris)
plus
Three Filler Flowers(Fern, Carnation, Tansy)
equals
Six Large Paper Flower Designs, expertly taught.
---
The format of the video with voice and text overlay is perfect. You can rewind, fast forward, or watch it as many times as you need. -Linda @systirstudio

I'm so used to the tiny details in the realistic flowers I make (nasturtium was my last one), but by sculpting my first large flower, it freed up something in me and took that editor off my shoulder. Thank you, Amity. -Jennifer @flowersbyplantes

Course Curriculum
Live Large with Flower and Jane Large Paper Flowers Master Class
Available in days
days after you enroll
Large Paper Fern and Fiddlehead
Available in days
days after you enroll
Large Paper Carnations
Available in days
days after you enroll
Amity's imagination is a wonderland. I love how her brain works! I learn so much from every one of her classes, and her Large Paper Flowers Master Class is no exception. From wet sculpting to her genius stacking methods…you can't go wrong if you're trying to up your paper floral game! - @posiepetaler
Amity hits it out of the park again!. I loved the approach to this large scale flower project. Some of the techniques were new to me and I loved learning a different way to work. I did not have the suggested materials but still got a really satisfying final product. All in all tons of fun. - Kathy @kathpan93
I have always learned something new when I've taken one of Amity's courses. A very relaxed, open atmosphere that's perfect for learning and asking questions. -Lynn @lastinglovebylynn

Your Instructor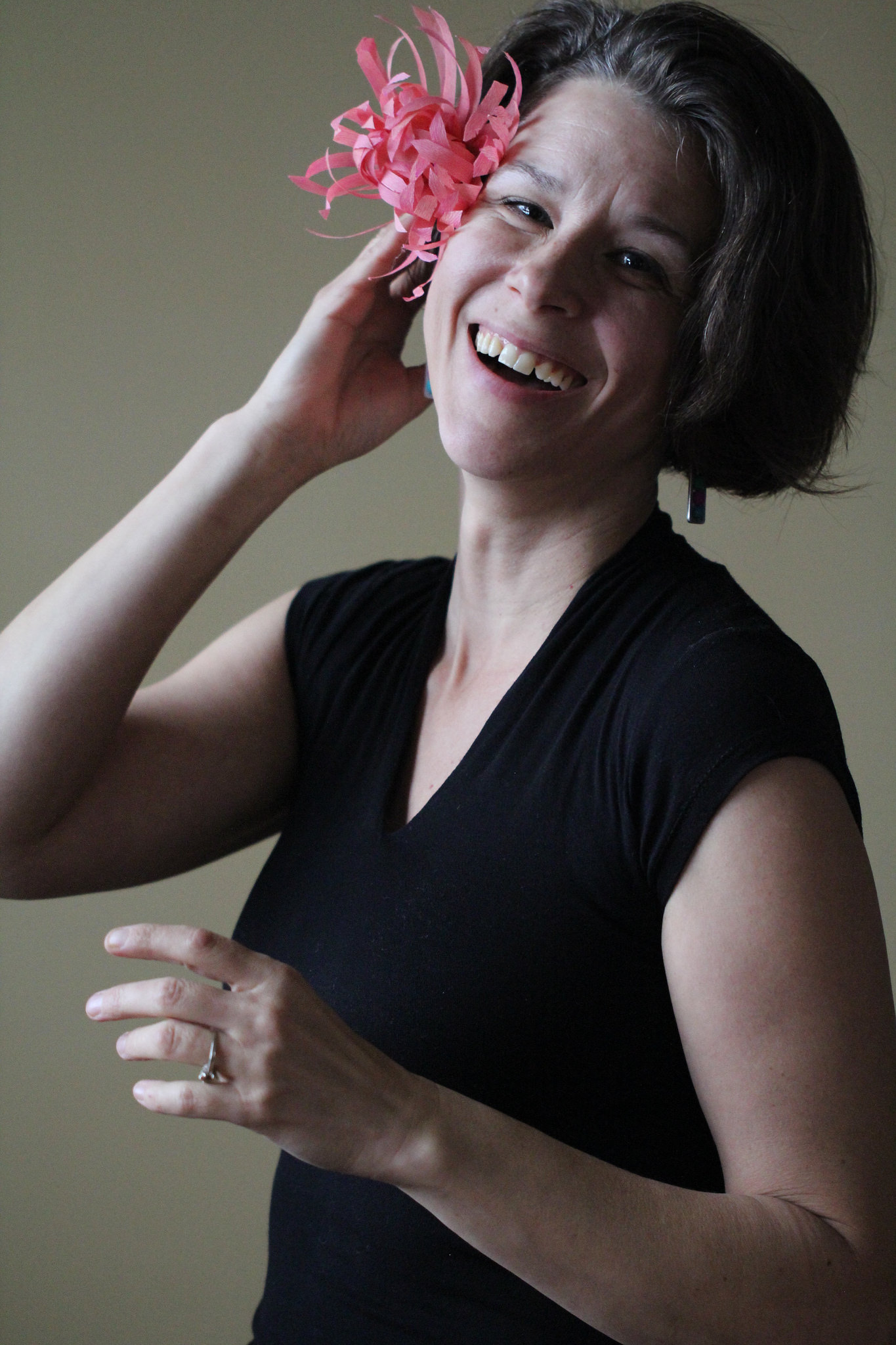 A Master of Science in Education with a dozen years in the classroom, plus roles writing curriculum, connecting classrooms, writing policy, and organizing data, Amity is a teacher, writer, artist, and friend.
She is the principal behind the creative education studio, flower and jane. Her online art school features teaching artists from around the world with over 1500 students enrolled in creative botanical education courses.
Amity and her family live on a 50-acre forest farm in the foothills of western Maine. They love to have adventures in nature!
Amity has been featured on Channel 8 News, DownEast, Veranda, and the Bangor Daily News. Her artwork is represented by the Good Supply.
Amity's research on open educational resources was federally funded during the Obama administration. She has presented at the state level and internationally in the field of teaching with technology. She has written curriculum for Coastal Maine Botanical Gardens as well as for her own company and hosted two educational conferences on biodiversity and conservation for Maine teachers.