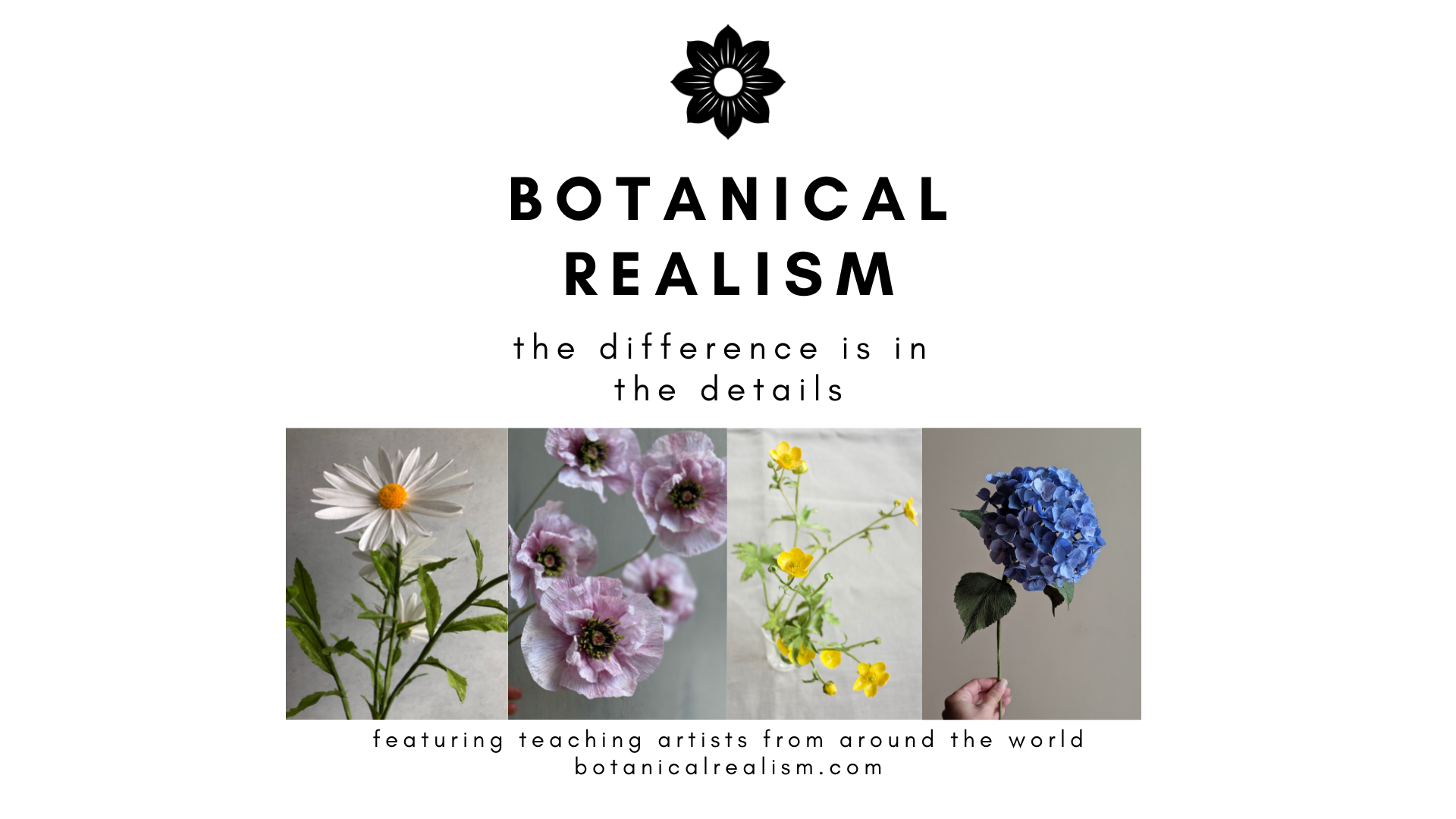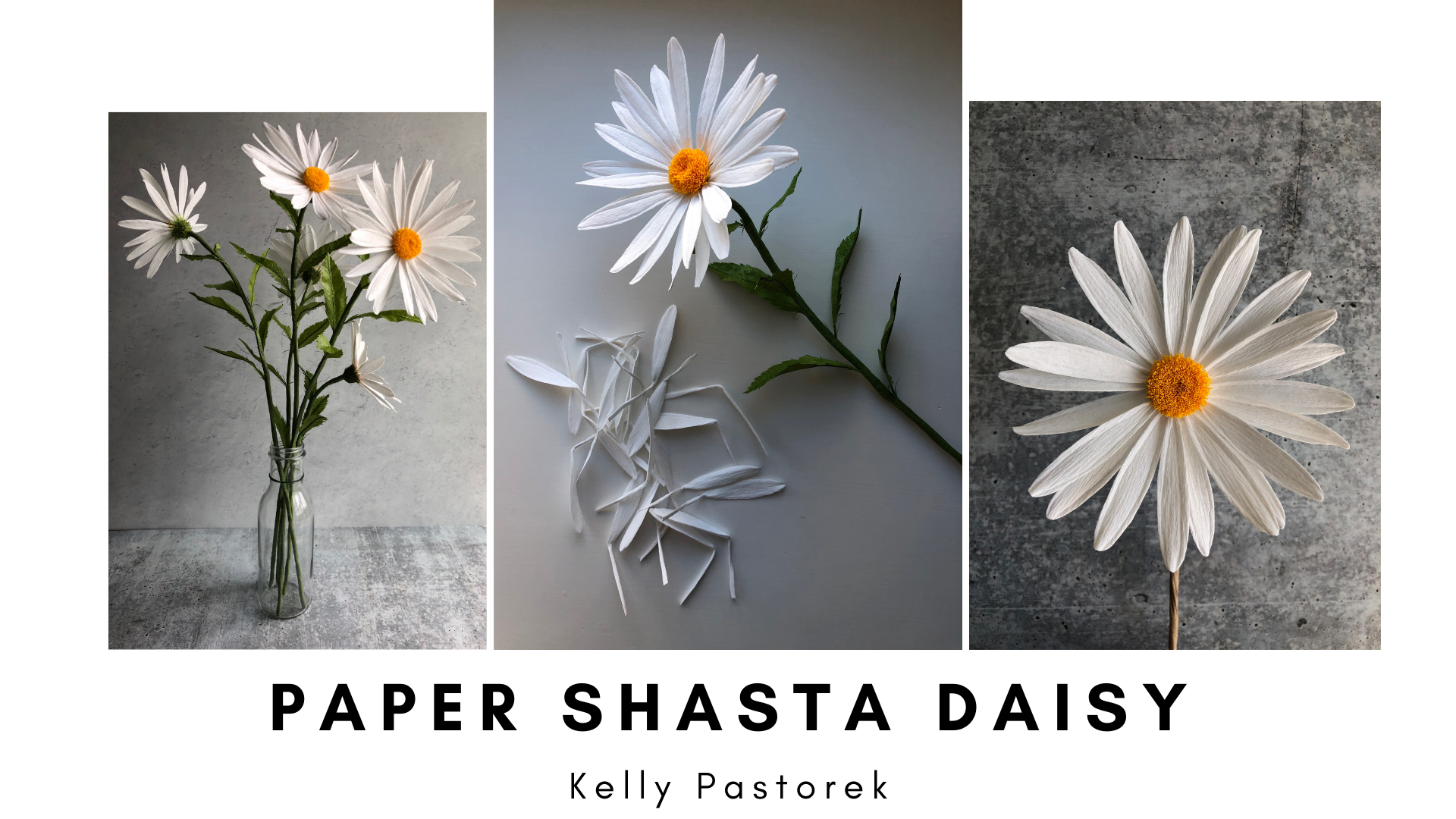 In this online video-based course you will learn to create one (1) botanically realistic paper daisy with stem and leaves.

A supply list and detailed, printable step-by-step guide accompanies superb video instruction, ensuring you have all the tools you need to acquire new skills, expand your artistic repertoire and create a paper flower of the highest quality.
Your instructor for this course is Kelly Pastorek, a Flower and Jane Featured Artist for 2021.
Your Instructor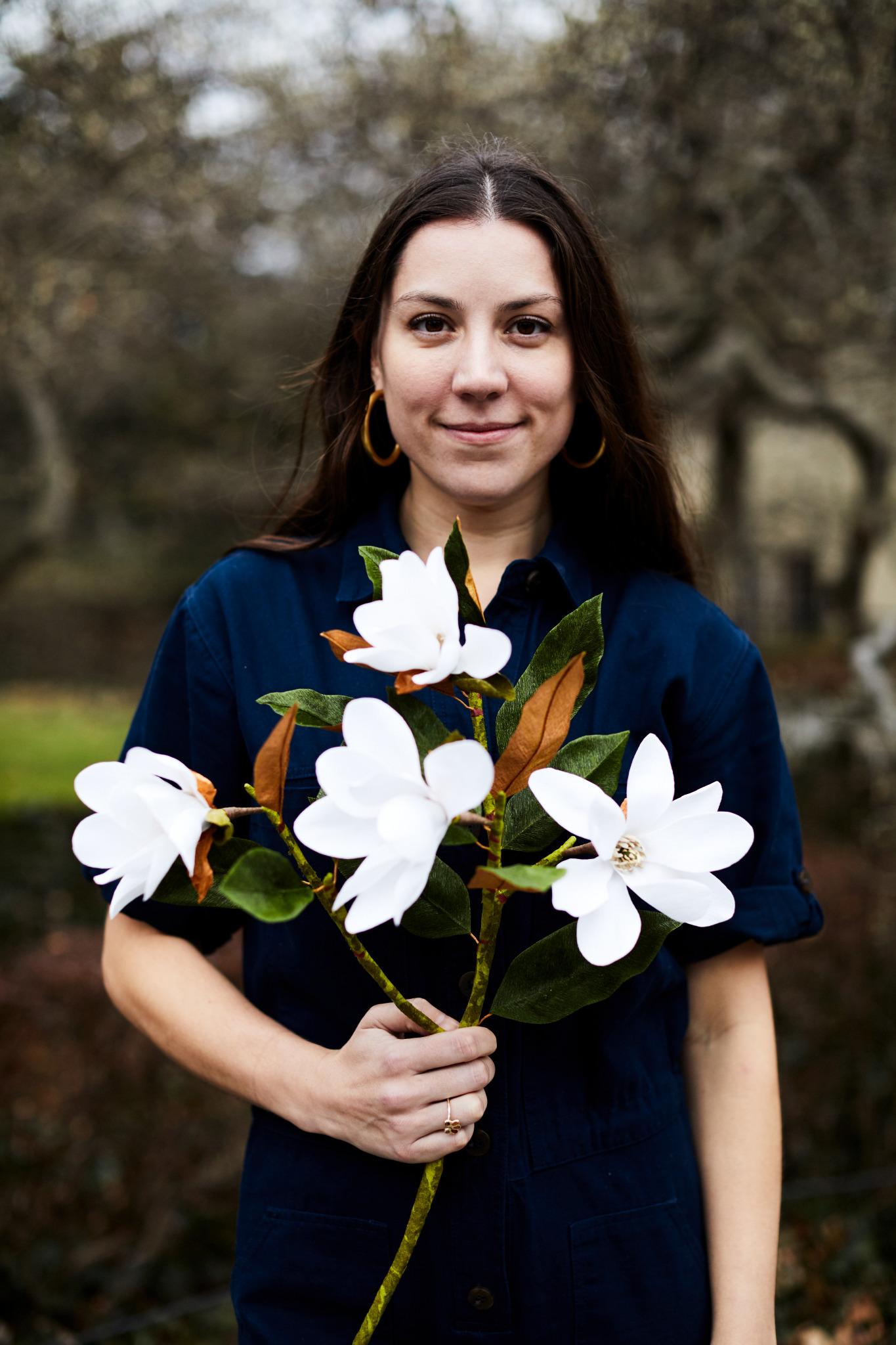 Kelly Pastorek is a Brooklyn-based artist. Kelly's creative journey began with clay when she discovered the wheel as a young child. She continued to pursue ceramics after college at Terrafirma Ceramics Inc., one of the largest production ceramics studios in NYC, as the studio's production manager and design apprentice.
In 2016, Kelly took a hiatus from the physical labor of making ceramics to reset her creative goals. This interim period was a test of her artistic identity; having made ceramics for as long as she could remember, it was hard to imagine letting it go. It was during this pause that she came to realize her creativity was not exclusive to one medium. For Kelly, this new creative spirit was realized in paper.
By trial and error, Kelly discovered the endless possibilities of paper and how to marry her technical skills with a new medium. Finding inspiration in flowers was intuitive for Kelly, as she has a long family history in floriculture and botanical art: her grandfather was a prize-winning ornamental Dahlia grower; her grandmother, a heritage rose cultivator; and her father has spent a lifetime photographing the minute details of flowers with a macro lens. As a child and young adult, Kelly was unaware of her vast exposure to flowers and how they had imprinted on her.
Kelly's mission in her exploration of paper botanicals is to find and execute the subtle details that are the essence of each bloom, replicating their gestures with as much accuracy as possible. For Kelly, the process of creating botanical art is as much a meditation and appreciation of nature as it is the creation of a physical object. In this way, Kelly hopes her botanical specimens spark the type of curiosity in others that originally drew her into the world of paper art.